This edition of Today in Books is sponsored by Someday, Somewhere by Lindsay Champion from KCP Loft.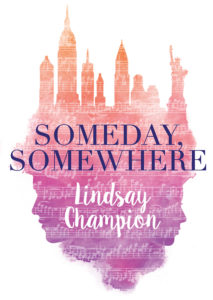 ---
The Secret Codes Of Elderly Library-Goers
A library assistant shone a light on the secret codes of elderly library-goers through a Twitter thread that went viral. Through another patron, Georgia Grainger discovered that many of the "wee old women" books in her library had the page number 7 marked with pen. When she told her manager about the strange phenomenon, she learned that numerous elderly clientele use (varying) secret codes to mark which books they've read. Other Twitter users chimed in with their own code encounters.
New Full-Length Fahrenheit 451 Trailer
HBO dropped a new full-length trailer for its upcoming film adaptation of Ray Bradbury's Fahrenheit 451. The film about the banning and burning of books in a dystopian future stars Michael B. Jordan and Michael Shannon, and premieres May 19 on HBO. Watch the trailer here!
Maggie Smith And More Harry Potter Vets Join Mobile Game Cast
The most recent news about the Harry Potter Hogwarts Mystery mobile game announced that Maggie Smith and other actors from the Harry Potter films, including Warwick Davis as Professor Flitwick, Sally Mortemore as librarian Irma Prince, and Michael Gambon as Professor Dumbledore, will lend their voices to the experience. Huzzah!