Hey YA Readers!
We've got a great interview to kick off another month of YA fun.
"What's Up in YA?" is sponsored by Rebel with a Cupcake by Anna Mainwaring from KCP Loft.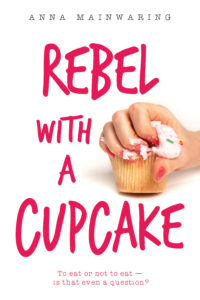 Jesobel Jones says what she wants and eats what she wants — she is who she is, no regrets. But when a wardrobe malfunction leads to a mortifying encounter with a mean girl, Jess's confidence suddenly takes a nosedive. Being fat has never bothered her before, but Jess starts to wonder if she's been just a little too comfortable in her own skin. When the boy of her dreams seems suddenly interested, Jess must decide whether to try to fit in or remain true to herself — whoever that is. Fans of Bridget Jones's Diary will love this bold and hilarious debut.
---
Today we're joined by the hilarious Amy Spalding, author of The Summer of Jordi Perez (And The Best Burger in Los Angeles), which hits shelves tomorrow, April 3. As a long-time fan of Amy's writing style — a mix of humor, heart, complicated relationships, and romance — it felt only right to bring her here to talk about her new book, about representation of different bodies in YA literature, and about young adult romantic comedies.
Oh, and of course, some of her favorite books. Without further ado, here's Amy!
**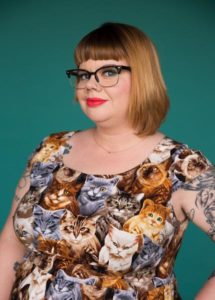 Amy Spalding grew up in St. Louis, but now lives in the better weather of Los Angeles. She has a B.A. in Advertising & Marketing Communications from Webster University, and an M.A. in Media Studies from The New School. Amy studied longform improv at the Upright Citizens Brigade Theatre.
By day, she manages the digital media team for an indie film advertising agency. By later day and night, Amy writes, performs, and pets as many cats as she can.
KJ: Give us the pitch for Jordi Perez
AS: I was at ALA Midwinter signing early copies of this book, and a librarian ran over to me and said, "I heard this book is about lesbians and cheeseburgers, the two best things!" So that's the short pitch.
The longer pitch is that it's a teen lesbian rom-com about a fat girl who lives and breathes fashion, and falls for the girl she's competing with at her summer internship. It's about representation and how you're seen versus how you see yourself, but also first love, friendship, and cheeseburgers.
KJ: Your main character is a queer fat girl who loves fashion and food and has no interest in weight loss. This shouldn't be, but is, revolutionary in YA. Talk a bit about what inspired Abby as a character.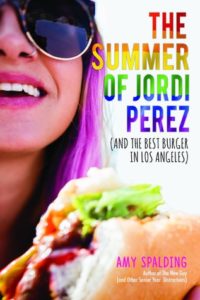 AS: I knew I wanted to write a queer romcom, initially because there are so many stories where the girl gets the swoony boy, and so I wanted to write about the girl getting the swoony girl. In reading lots of YA, I kept noticing how often stories about queer kids were sad. Kids get shunned, beaten, thrown out of their homes, and sometimes even murdered. Of course, these are realities for many kids—and adults too. Despite strides made, our culture is still incredibly homophobic, transphobic, etc. But I wanted something else in queer YA lit, where things are funny and romantic and warm-and-fuzzy in that special glow you can only often find in romantic comedies. There's certainly a place for important stories to be told about young queer characters, but look at all the escapist stories about straight kids! I wanted a story for a young queer girl that would make her look hopefully toward her future, and give her at least a temporary respite from the dangers present. I think kids understand the dangers out there; it was fun to write about the other side. It's exciting having watched other lighter queer books find readers as time's gone on too!
I'd been wanting to write a fat main character for almost as long as a queer one, and so it all sort of hit me at once that this was the book. I think a lot about fat fashion myself, but I didn't want to just use Abby as a vehicle for my opinions, though of course I did want to dig deep and be honest about being fat and loving style in our culture. It's so frustrating whenever a fat character's storyline and personality are just about being fat! I don't know anyone in my life who's fat who only thinks about fat things and does fat things and talks about fat things. But I also did not want to ignore how the world can make you feel as a fat person, even a fat person who doesn't hate herself.
Something that's frustrated me, not only in the portrayal of fat characters, but often in how fat people are expected to talk about themselves, is the idea that we're the "before" in life, or the prologue to the real story. Thin people get stories, adventures, romance. Fat people have to earn it by losing weight first. I wanted to write a fat girl whose story is now.
KJ: One of the themes your book explores is being in front of the camera vs. being behind the scenes. Can you talk a bit to this idea? Does Abby see herself as an outsider looking in or an insider looking out?
AS: Abby definitely sees herself as an outsider, at least at the start of the book. She's convinced that even though she's skilled at things and has great style that the world wouldn't possibly see that about her. She also – fairly, to some degree – sees how the world views fat people, and never wants to put herself in a position where she could be subject to ridicule. Throughout the story, though, there's much to challenge these narrow views Abby has of both herself and the world around her, and I hope it hits the right tone of real but also rom-com gauzy and happily-ever-after!
KJ: Your books are among the rare subgenre in YA of romantic comedies. What draws you to writing these funny stories and what writers — inside or outside of YA — inspire you with their own takes on rom com?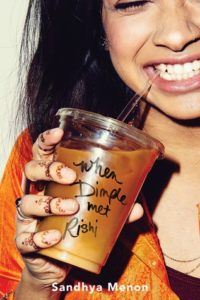 AS: I love romantic comedies! And maybe I'm just a goof, but I never really looked around and noticed how rare they were in YA when I was starting out.
Some of the first books I fell really hard for were E. Lockhart's Ruby Oliver titles and The Princess Diaries series by Meg Cabot, which are funny, feminist, and quite swoony. So once I had the idea for my own romantic comedy, I just went for it!
I do think that women are not always encouraged to be funny the way men are. Middle grade books are often very funny, no matter the gender of the author and main characters. But then something shifts in YA.
I'm so glad there are so many great people challenging these expectations! I adore everything Maurene Goo writes; she's so funny and sharp, and her style is so distinctly her. I fell hard for When Dimple Met Rishi by Sandhya Menon and cannot wait for From Twinkle, with Love.
I'm also always very inspired by art outside of books. Even though it has a lot of very dark moments, I found a lot of inspiration in Fun Home the musical, by Lisa Kron and Jeanine Tesori and based on the Alison Bechdel graphic memoir, particularly in the romance between Medium Alison and Joan in this small, sweet spot of the show unmarred by the tragedy yet to unfold. And even though it's not about young(er) people, I loved Rhea Butcher and Cameron Esposito's Take My Wife, in how an openly queer show can still tell stories above love and relationships that are quiet and sweet and not just about coming out or the stereotypical queer storylines that have often been pushed onto queer characters by straight creators in the past.
KJ: Despite being humorous, your books are pointedly feminist. Can you talk a bit about where you see Jordi Perez in the larger conversation on feminism and YA literature? Or even feminism and teen culture?
AS: Considering that some of my first experiences in YA were books that read like delicious fluffy confections but contained feminist and sex-positive messages, I honestly never thought about doing anything but! As a feminist, I write through a feminist lens. I loved showing what a queer fat girl is really like, beyond any stereotyping. I didn't write Abby to be every queer fat girl; I wrote her to be one very specific one. And I loved the power in showing a girl who didn't hate herself for her size or her queerness, even though she's in a culture that can send very strong messages to girls to do so.
KJ: One of the plotlines in Jordi Perez involves Abby eating a lot of hamburgers throughout Los Angeles to help a friend's dad with a yelp-like app creation. This begs the question: how much research did you do for this and what's your favorite burger in LA?
AS: Oh, gosh, I did lots of research. What a chore to have to drive through my beautiful city and eat so many cheeseburgers! Truly, it was the most fun I've ever had researching, and the most eager my friends were to help me out. I genuinely spent months eating burgers for the sake of this book. For fast food, I – like most Southern Californians – love In-N-Out. My slightly fancier burger favorites are Umami Burger and Fusion Burger. Barbrix in Silver Lake used to feature a fairly upscale burger I adored, but sadly it no longer appears to be on their menu, so it will have to live on only in my memories.
KJ: What have been some of your favorite YA books in the last couple of years?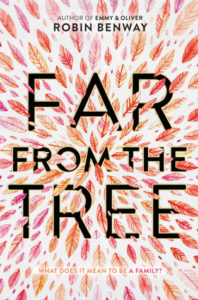 AS: Beyond those I've mentioned already, I loved Robin Benway's Far from the Tree, Zan Romanoff's Grace & the Fever, and Nina LaCour's We Are Okay. A friend told me that Nicola Yoon's The Sun Is Also a Star had one of the swooniest kissing scenes put to paper, and that friend was not wrong. I know that The Hate U Give by Angie Thomas is hardly flying under anyone's radar, but I feel that for all its buzz it truly is a wonderfully written and beautiful story that more than lived up to its hype – a powerful message in a book that doesn't read at all like homework.
KJ: What YA authors do you think are breaking new ground within the category and should be on the radars of more readers?
AS: Besides all the authors already mentioned, I was an early reader of Britta Lundin's Ship It and fell in fast love with it. Anyone who cares about fandom, conventions, and queer YA should pre-order it now! Elana K. Arnold takes huge, bold risks, and I'm always blown away by her work. I love the girls centered in Julie Murphy's books; they always feel simultaneously like someone startlingly new and a familiar face already in your life.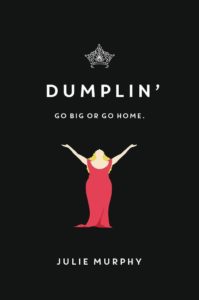 KJ: If you could give your 12-year-old self any YA book, what would it be and why?
AS: Speaking of Julie Murphy, oh, to have gotten to be a tween when Dumplin' came out and to have read about a fat girl with all the same doubts and fears I would someday have. This book is such a gift.
____________________
A big thank you to Amy for taking the time to share this, and a big "good luck" to each and every one of the "What's Up in YA?" readers as you add even more books to the toppling TBR you have going on.
Until next week, pick up a good book or two and enjoy!
— Kelly Jensen
Currently reading We'll Fly Away by Bryan Bliss