This edition of Today in Books is sponsored by The Curse of the Boyfriend Sweater by Alanna Okun, from Flatiron Books.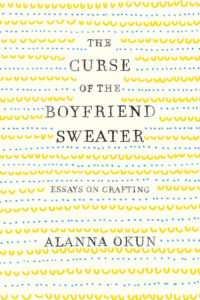 ---
Pottermore Sacks Editorial Staff
The Wizarding World website sacked both senior and junior editorial staff who were creating original content for Pottermore, according to BuzzFeed. A source said editorial writers struggled with writing freely about the Potter universe, especially when Johnny Depp was cast for the Fantastic Beasts films. The casting was controversial among fans due to domestic abuse allegations against Depp.
Netflix Acquires Rights to To All the Boys I've Loved Before
The streaming service has acquired global rights to the adaptation of Jenny Han's bestselling YA novel, To All the Boys I've Loved Before. The story follows Lara Jean Song Covey whose love letters are mysteriously mailed out to all of her crushes. The film stars Lana Condor, who played Jubilee in X-Men: Apocalypse, and is directed by Susan Johnson. Netflix will release the film this summer.
Richard Dawkins Targets Islamic Countries With Free Atheist eBooks In Translation

The atheist and scientist plans to make ebook versions of his works available in Arabic, Urdu, Farsi, and Indonesian, free for download. Dawkins said he was encouraged by the news that the unofficial Arabic version of his book had been downloaded 13 million times, describing it as a "stirring towards atheism." Dawkins has called Islam "the most evil religion in the world."