Hey YA Readers!
Let's get this week started with a whole lot of book talk.
"This Week in YA" is sponsored by The Astonishing Color of After by Emily X.R. Pan.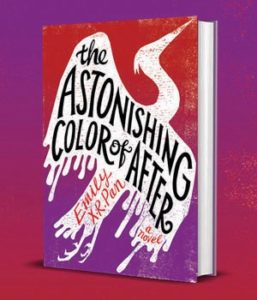 Leigh is certain about one thing: When her mother died by suicide, she turned into a bird. Leigh, who is half Asian and half white, travels to Taiwan to meet her maternal grandparents for the first time. There, she is determined to find her mother, the bird. She winds up chasing after ghosts and uncovering family secrets. Alternating between real and magic, past and present, friendship and romance, and hope and despair, this is a debut novel about finding oneself through family history and love, perfect for fans of Jandy Nelson and Celeste Ng.
---
Grab your TBR, open up your GoodReads page, and prepare to add some titles to your "have to read it" lists.
____________________
Quick Pick…
This little gem of a novel is about grief and loss, written through the perspectives of three very different characters experiencing three very different deaths in their lives.
A character driven novel to the core, this quiet YA read lingers long after you're done. Perfect for readers who love those emotionally-charged stories that allow for deep insight into individual characters. This one has a unifying thread of music for all of the characters, and it explores, too, how music can help those grieving.
One of the most interesting themes in the book is that of one's digital life after death. How it can become both a ghost of the person and a tool for working through their loss.
____________________
Cheap Reads…
Grab yourself a discounted digital YA book because the days are getting longer, which means you have more time to read (or something).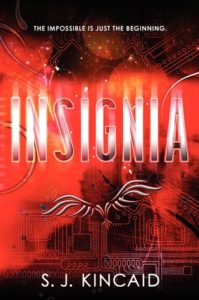 Insignia by SJ Kincaid is $2. Perfect for readers who like fast-paced, action-packed science fiction. First in a series.
Julie Reece Deaver's classic YA book Say Goodnight, Gracie is $2. I haven't read this one, but know it's a title that would likely be included in a YA canon, if such a thing existed.
For nonfiction, check out Victoria: Portrait of a Queen by Catherine Reef at $3.
____________________
Thanks for hanging out this week and we'll see you back here next!
–Kelly Jensen, @veronikellymars on Twitter and Instagram