Happy Monday! I hope you had a fantastic weekend and read something awesome. Exciting news: Spring is just around the corner, and along with it comes a ton of wonderful books and book-related news. I myself have a few great things to tell you about today. I hope everything in your world is marvelous and you have something wonderful to read. Enjoy your upcoming week, and be excellent to each other. – xoxo, Liberty
---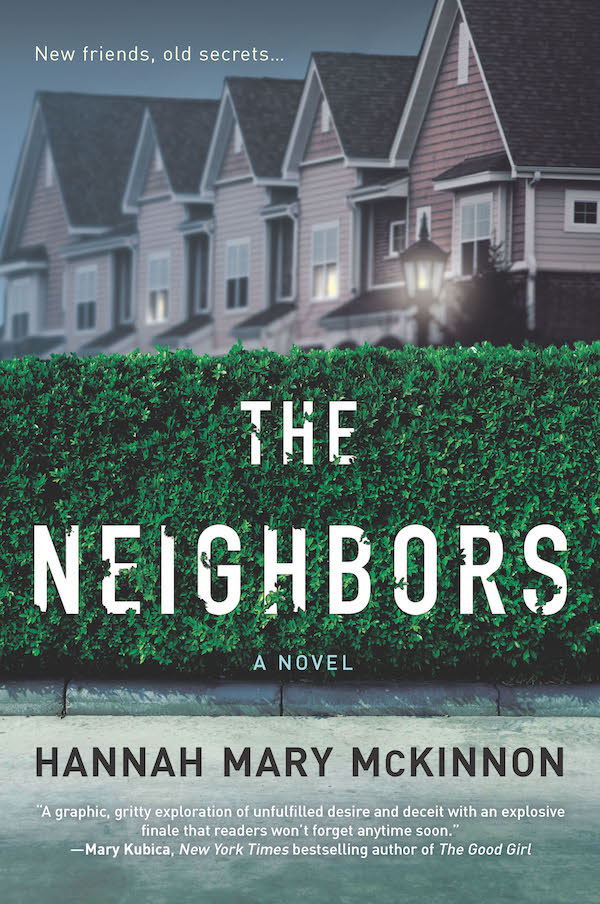 Sponsored by The Neighbors by Hannah Mary McKinnon
In 1992, Abby is responsible for a car crash that kills her beloved brother. It's a mistake she can never forgive, so she pushes away Liam, the man she loves most.
Twenty years later, Abby's husband, Nate, is also living with a deep sense of guilt. He was the man who pulled her to safety—the man who couldn't save her brother. When a twist of fate brings Liam and Abby back into each other's lives, they pretend never to have met, yet cannot resist the pull of the past—nor the repercussions of the terrible secrets they've been carrying…
---
Deals, Reals, and Squeals!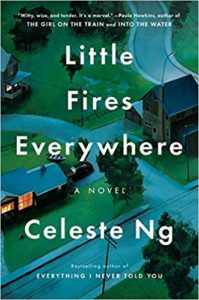 Hulu nabs the Little Fires Everywhere series.
Tangerine by Christine Mangan is being made into a film.
The Guernsey Literary and Potato Peel Pie Society film will debut on Netflix in North America.
Malala will release a new book, We the Displaced, in September.
The Sinner renewed for a second season on USA Network.
Yangsze Choo has a new novel coming from Flatiron Books!
Amma Asante to direct thriller The Billion Dollar Spy, based on the book by David E. Hoffman.
Markus Zusak, the author of The Book Thief, has a new YA novel coming this fall.
All Grown Up by Jami Attenberg has been optioned for television!
Madonna to direct a feature film based on ballerina Michaela DePrince's 2014 memoir Taking Flight: From War Orphan to Star Ballerina.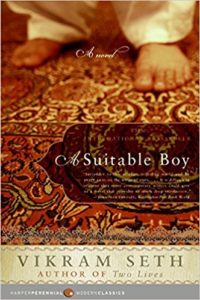 Mira Nair to direct the TV adaptation of Vikram Seth's much beloved novel, A Suitable Boy, for the BBC.
Neil Young is writing a sci-fi novel. *faints*
There's Someone Inside Your House by Stephanie Perkins to be a slasher film.
Richard Flanagan's The Narrow Road to the Deep North to be adapted for TV.
Christine Lahti joins the Gone, Baby, Gone reboot.
Younger's fictional novel Marriage Vacation being made into real book.
Marvel casts Annabella Sciorra as Luke Cage season 2 villain.
Okoye, Ayo, Aneka and the Dora Milaje meet the Marvel Universe in Wakanda Forever, a three-part story written by Nnedi Okorafor, starting in June.
Cover Reveals
Viola Davis has written a Corduroy Bear book (!!!) and here is the cover! (Viking Books for Young Readers, September 4)
Here's the cover of Any Man, Amber Tamblyn's first novel. (Harper Perennial, June 26)
I am in love with the cover and title of Nova Ren Suma's new book. (Algonquin Young Readers, September 4)
Mary Kubica has a new novel coming: When the Lights Go Out. (MIRA, September 4)
Check out the cover to The Black God's Drums, a new novella from P. Djèlí Clark. (Tor Books, August 21)
Here's the first look at Fire & Heist, the forthcoming Sarah Beth Durst novel. (Crown Books for Young Readers, December 4)
Sneak Peeks
RISE UP! It's the official teaser trailer for Dread Nation by Justina Ireland.
Here's the first peek at Fantastic Beasts: The Crimes of Grindelwald.
These are the first photos of Lila and Elena in the My Brilliant Friend show.
Book Riot Recommends 
At Book Riot, I work on the New Books! email, the All the Books! podcast about new releases, and the Book Riot Insiders New Release Index. I am very fortunate to get to read a lot of upcoming titles, and I'm delighted to share a couple with you each week!
Tin Man by Sarah Winman (G.P. Putnam's Sons, May 15)
This novel was already nominated for a bunch of things when it was released overseas, and now it is coming to share its wonderfulness with the States. Because it's amazing! It's a beautiful novel about friendship and true love, and not, as you might think from the title, about the heartless tin man from Oz.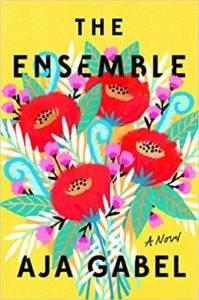 The Ensemble by Aja Gabel (Riverhead Books, May 15)
A wonderful debut about four talented people, drawn together by their love of music, who are trying to survive in the competitive, cutthroat world of musicians, and how their reliance on one another both helps and hurts them.
And this is funny.
Mary Laura Philpott is busted.