Oh man, y'all. It's been…a week.
News
When we last spoke, there had been a collection of evidence, including tweets, screenshots from blog posts and public forums, and a few other pieces of evidence indicating that the person writing under the name Santino Hassell was misrepresenting themselves to us. If you've been reading Kissing Books long enough, you know that I spoke recently about pseudonyms and authors' right to privacy, which I still stand behind. BUT. But. Misrepresentation is a completely different thing. It involves deception, manipulation and, to some extent, betrayal.
---
Wishlist upcoming releases you're dying to read. Get exclusive podcasts and newsletters. Enter to win swag. Do it all when you join Insiders.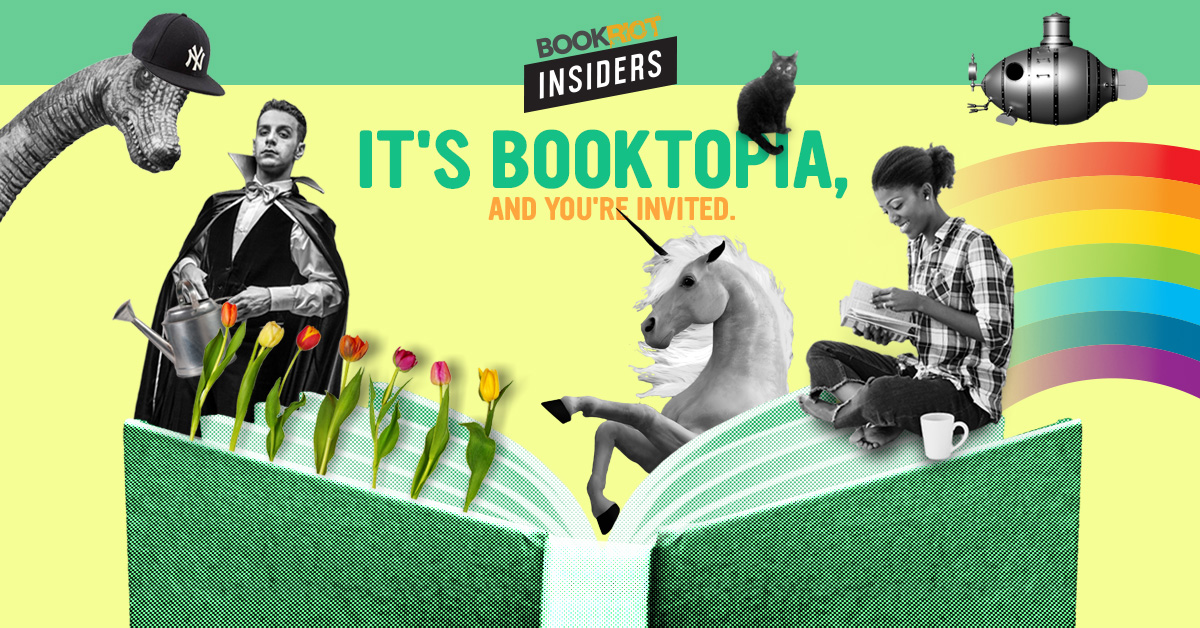 ---
After Kissing Books went out last week, Riptide announced that they had severed ties with Santino Hassell, ended contracts, removed previously published works, and offered money to people who had previously purchased books by that author. (Probably just those who purchased them via Riptide, though.) But there was another element to this whole thing.
Apparently the person writing as Santino Hassell is also…not a great person. Intrepid folks on twitter have been talking about it for a couple of years, but backlash was such that they pulled away. But now, there have been accounts of manipulation, gaslighting, harassment, and other forms of misconduct, on top of the things said and done to tender sympathy and gifts. It was bad.
By the end of the week, Dreamspinner had also ended any contracts. Berkley Romance announced their dissolution of ongoing contracts earlier this week. We're still waiting to hear from St. Martin's Press about a not-yet-published series.
But that wasn't the end of it, folks.
SH withdrew from most social media and posted this on their website, and since, there's been mostly silence from that front. But that was not the only thing happening, apparently, and romance was ready to take it down.
Queer POC author Xen Sanders posted this report which indicates some deeper issues at Riptide. Not much later, Riptide made another statement, in which they announced that the executive in question, Sarah Lyons, had resigned. They also remarked on Sanders' statements regarding institutional level racist activities. (They have quite a history, it seems, and did not handle most of them well. If you want to know more about that, Courtney has words.) After an incredible response, they issued this statement, announcing how they're moving forward. 
This part is particularly important, and I am hoping they stick to their word:
It's our responsibility to produce media that is helpful, not harmful, and given our current environment, we cannot be assured of fulfilling that responsibility. So, we're going to change. The anger that has been directed toward us in the past days is justified, and we thank those who were willing and able to point out our flaws to us. We have work to do.
Seriously, we were getting to the burn it all down and start afresh phase, so I'm hoping this helps, and that this isn't just another empty promise. Even still, authors like Jenny Holiday, Alexis Hall, and KJ Charles are ending their contracts with Riptide and reacquiring the rights to their work. Other big names have announced that they will no longer submit their work to Riptide to publish. 
If that wasn't enough, there was icing on this cake of nails: Crimson Romance, who we saw in the 2017 Ripped Bodice report on Diversity in Romance, had the highest percentage of romances published by authors of color and one of the highest increases between 2016 and 2017, announced its closure. There has, as of writing this, not been any statement from Simon and Schuster regarding reasons for this, but authors, editors, publicists, and other members of the Crimson team have expressed their sadness, uncertainty, and thanks.
What. A. Week.
With all that, here are some tidbits of happy:
Deals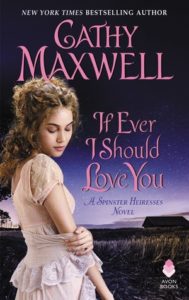 Do you love a good song-pun title? Cathy Maxwell's If Ever I Should Love You is 1.99.
I don't read a lot of romantic suspense, but Silent Threat sounds pretty damn intriguing: a former Navy SEAL who has lost the use of an arm and his hearing, and a peace-loving ecotherapist he can't help but arguing with. Sounds good, right? It's 2 dollars.
500 pages for 99 cents? Lingus by Mariana Zapata is your book.
Mourning the end of the Knitting in the City series? Check out Penny Reid's Kissing Tolstoy, which is 3.99!
Over on Book Riot
This week's episode of When in Romance is called This Is Very Complicated and yeah.
Sometimes you want something long, and sometimes, you just want something quick. Here are some erotic short stories for you.
This is totally my kind of vacation. Doing stuff? No. Reading with a view.
Recs
One thing the whole SH thing made me realize is that many of us are guilty of finding our favorite examples of #ownvoices authors and end up falling back on those authors as recommendations for pretty much any situation. With that in mind, I've been looking at other authors and works by those authors—authors of color, queer authors (especially men and enby authors writing m/m and other queer romance)—to share, more varied and more often. Sure, I still love books written by white ladies and will share them with you magical readers, but let's have a look at some people who can fill those spaces of our go-to authors.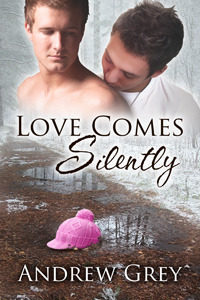 Love Comes Silently
Andrew Grey
If you listen to When in Romance you know that I'd realized with my constant centering of SH, I had neglected this author, who just got the RWA Centennial Award for publishing one hundred books. So you've got plenty of backlist to check out. Love Comes Silently has a sad setup: a young father caring for his cancer-stricken daughter; and his neighbor, a former singer who can no longer use his voice. This is a quiet, sweet novel, and I can't wait to see more of what Grey's got for me. (And like I said, there's a lot.)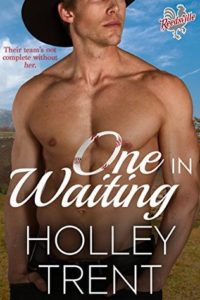 One in Waiting
Holley Trent
Okay. Y'all. I read it. The novel with the confusing cowboy hat. And this time, there is a cowboy! Since he plays minor league baseball, his offseason time is occasionally spent on a ranch or two, and he brings his expertise with him when he and our other hero spend some time on the heroine's ranch.
If you follow my compatriot Trisha on Twitter or Instagram, you might have seen the magnificent diagram she made while I was explaining this book to her during When in Romance. Leary and Ren, our heroes, are partners and teammates, and they run into Emilie, the mother of Leary's now-teenaged daughter. Ren certainly finds her attractive, but doesn't really pursue anything until he realizes she can help with something else: he'd like to know more about BDSM, and wants Emilie to help her, since Leary doesn't get it. And that, folks, is where I'll leave you. It's Very Complicated. But it's damn fun.
Here are some others I want to try: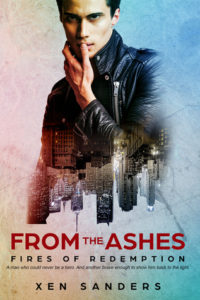 From the Ashes by Xen Sanders
Buildings: A New York Love Story by BL Wilson
The Doctor's Discretion by EE Ottoman
Signs of Attraction by Laura Brown
The Kiss Quotient by Helen Hoang (It doesn't come out till June but I'm putting it on my list now)
I'm also going to try to spend as much time hanging out on Queer In Color as I do WOC In Romance.
What romance by an author from a marginalized group do you love to recommend? Let me know!
New and Upcoming Releases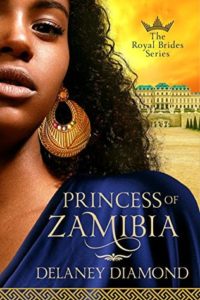 Princess of Zamibia by Delaney Diamond
A Girl Like Her by Talia Hibbert
Sinner by Sierra Simone
Running to You by Andrew Grey
With This Man by Jodi Ellen Malpas (March 20)
Also, I just discovered that there are gorgeous new releases (with new covers!) of Josephine and Belle by Beverly Jenkins, if you've been holding out on those.
Have thoughts? Catch me on Twitter @jessisreading or Instagram @jess_is_reading, or send me an email at jessica@riotnewmedia.com if you've got feedback or just want to say hi!