This edition of Today in Books is sponsored by Children of Blood and Bone by Tomi Adeyemi.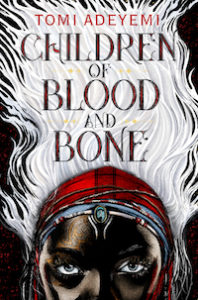 ---
New Book From Malala Out This Year
We're getting a new book by Pakistani female rights activist Malala Yousafzai this year. Yousafzai signed We Are Displaced with Weidenfeld & Nicolson, and Little, Brown Books for Young Readers in the US acquired world English language rights. The book, which focuses on "what it means to lose your home, your community, and the only world you've ever known," will be out in hardback, audio, and e-book September 4th.
Man Booker International Prize Longlist
The longlist for the Man Booker International Prize recognizing fiction in translation was released. Former winners Han Kang (The White Book) and László Krasznahorkai (The World Goes On) made it onto the list, alongside Ahmed Saadawi (Frankenstein in Baghdad), Gabriela Ybarra (The Dinner Guest), and more. The shortlist will be announced April 12th.
Publisher Of Diverse Romance Closes Its Doors
Crimson Romance announced on Twitter that the Simon & Schuster division is closing its doors. The Ripped Bodice, a Los Angeles romance bookstore whose owners recently published a report on the state of diversity in the genre, retweeted the announcement, noting that Crimson Romance is the only romance publisher that published at least 25% books by authors of color last year (the next highest was 12.6%). Members of the romance community expressed their disappointment in Simon & Schuster's decision.
And don't forget to head over to our Instagram account to enter to win $500 of Penguin Clothbound classics!