Today in Books is Sponsored by A Girl Like That, the debut novel from Tanaz Bhathena.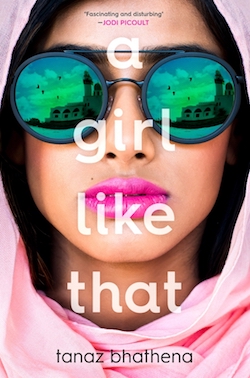 ---
Costco Offering Free Membership Services to Library Card Holders in Select Cities
This week, some Detroit-area Costco stores are offering library card holders a free one-day pass. The program lasts March 12 to March 18. Costco has offered similar passes last fall in Ohio, though its unclear if this is part of a new on-going initiative, a pilot program, or isolated events.
Big Budget Dune Adaptation to Be At Least Two Movies
Director Dennis Villaneuve said this week that he is planning on making at least two Dune movies, and possibly more. The new franchise is still in the pre-production, but it makes sense that the groundwork for a multi-film run is in the works. There is no release date or casting information about Dune, so we are still a few years away.
Paperback Release of You Don't Have to Say You Loved Me Delayed Indefinitely
The paperback version of Sherman Alexie's memoir You Don't Have to Say You Love Me has been indefinitely postponed by publisher Hachette. Hachette says that the request came at Alexie's request, and they have agreed to the postponement. There is no timeline or criteria for its release.