This edition of Today in Books is sponsored by Penguin Random House Audio.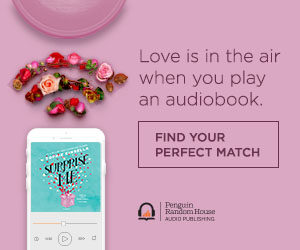 ---
Amazon Taking The Dark Tower to Series
Look, the recent film adaption/series launch of The Dark Tower could have been good, but it wasn't. Reallllllly wasn't. And considering the length of the book series, a film franchise wasn't the best fit for it: TV was, especially this new era of high-budget, high concept TV. And Amazon is reportedly ponying up for a big-time Dark Tower series. Here's hoping this version of The Gunslinger reaches its potential.
Title and Publication Date for Michelle Obama's Memoir
We knew that Michelle Obama's memoir was coming, but we didn't know what it would be called or when. Now we do. Becoming will be released in the U.S. this November 13th (with a retail price of $32.95 I might add). It might be noted that this will be right after the 2018 midterm elections.
Getting Underprivileged Kids Tickets for A Wrinkle in Time
AMC Theaters is partnering with Colors of Change to get tickets to A Wrinkle in Time into the hands of underprivileged kids. Funneling private donations from various sources to one clearing-house that can distribute the tickets to schools, libraries, and other community groups will bring some scale and structure to a groundswell of desire to help kids see A Wrinkle in Time that might not otherwise be able to.