Today's Riot Rundown is sponsored by Epic Reads.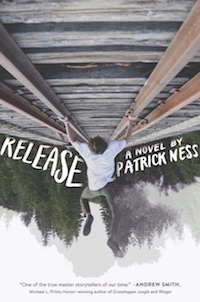 We've all had those days when everything changes and suddenly you must reckon with the new you. Between a religious family, sexual harassment at work, and dealing with the heartache of his sort-of ex, Adam's life is falling apart. His new boyfriend and best friend have kept him sane, but on this day, old memories and new disappointments come crashing together, throwing life into chaos. Yet despite everything he has to let go, he may also find freedom in the release.
Patrick Ness weaves a deeply affecting story about what happens when the walls we build start coming down.