This edition of Today in Books is sponsored by The Birthday Girl by Sue Fortin.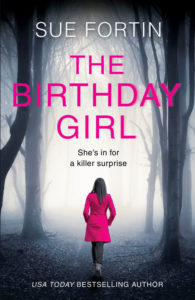 ---
Women Dominate The 2017 Nebula Awards

The Science Fiction and Fantasy Writers of America released its nominees for the 2017 Nebula Awards, and the list is dominated by women writers, as noted by The Verge. Nominees include The Stone Sky by N.K. Jemisin, Amberlough by Lara Elena Donnelly, River of Teeth by Sarah Gailey, and Want by Cindy Pon. Wonder Woman was also nominated for The Ray Bradbury Award for Outstanding Dramatic Presentation.
Head Of Hachette Livre Calls Ebooks Stupid
Predicting that the "plateau" or "slight decline" in US and UK ebook sales wouldn't reverse, Hachette Livre's chief executive called the ebook "a stupid product." Arnaud Nourry pointed to the limitations of the ebook format and publishers' lack of digital knowledge as part of the problem. Nourry also discussed ebook pricing, which became a point of contention between Hachette and Amazon, with Hachette refusing to cede price control to Amazon.
Marvel's Moon Girl And Devil Dinosaur Animated Series In Works
Laurence Fishburne will produce the series based on Marvel's comic about super-genius Lunella Lafayette, a pre-teen black girl who teams up with a dinosaur. Fishburne, who executive produces black-ish and grown-ish with his partner Helen Sugland, is bringing the animated series to Disney Channels Worldwide. The series is currently in development; it hasn't been decided which of the Disney Channel platforms will air the Moon Girl and Devil Dinosaur adaptation if it gets the green light.
And don't forget to head over to our Instagram account to enter to win $500 of Penguin Clothbound classics!