This edition of Today in Books is sponsored by Happiness Is a Choice You Make: Lessons from a Year Among the Oldest Old by John Leland, published by Sarah Crichton Books – FSG.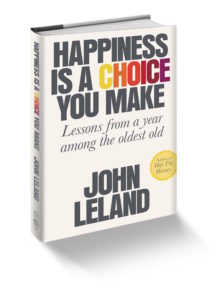 ---
Diversity In UK Children's Books Will Be Examined
Two Arts Council England-backed studies into representation in children's literature will examine the dearth of diversity in UK children's books. The Centre for Literacy in Primary Education (CLPE) will, for the first time, chart the extent and quality of ethnic representation among characters in UK children's books, while BookTrust will evaluate the number of children's books created by authors and illustrators of color. Look out for the study from CLPE in July, and the one from BookTrust in September. These studies may also become annual events.
Jesmyn Ward Announces 2 New Books
The National Book Award-winning author of Sing, Unburied, Sing announced that she's working on a novel for adults set in antebellum New Orleans, following an enslaved woman from the Carolinas. Ward is also working on her first novel for middle graders about a magical adventure featuring a black Southern female protagonist with special powers. "I've wanted to write a middle grade book for years, a book that might reach the child I once was and expand that child's sense of self," said Ward. The publishers have yet to announce titles or release dates.
Bill Gates Has A New Favorite Book Of All Time
The Microsoft co-founder chose Enlightenment Now: The Case for Reason, Science, Humanism, and Progress by Steven Pinker. The book is described as one that "shows that life, health, prosperity, safety, peace, knowledge, and happiness are on the rise, not just in the West, but worldwide." Pinker said he and Gates met in 1995 via email, and that they have since bonded over their shared optimism about humanity.