It's Tuesday which means it's another day I get to tell you about new releases! I love helping people discover new books and I thank you for welcoming me into your email every week so I can do just that.  I have a few more awesome books for you below and you can hear about several more great titles on this week's episode of the All the Books! Rebecca and I talked about a few amazing books we loved, including The Wedding Date, This Will Be My Undoing, Our Lady of the Prairie, and more.
---
Sponsored by Litworld.com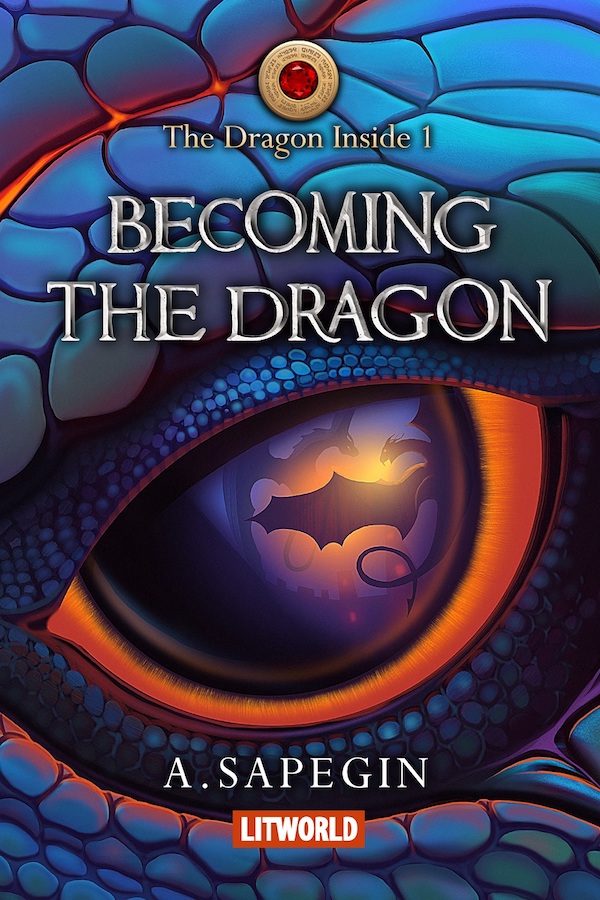 The Dragon Inside is an exciting five-book series of portal fantasy and adventure by Alex Sapegin! When an ordinary boy named Andy is transported to the faraway land of Ilanta, he is faced with an immense amount of danger which forces him to make a decision: die in this dangerous land as a boy, or survive and gain enormous strength by changing to a dragon. Can Andy cope with the duality of his human spirit in his new dragon body? Find out in the newest fantasy adventure from Litworld: The Dragon Inside!
---
OH! Did you know Book Riot is giving away a library cart? WELL WE ARE. Because that's how we roll. Enter to win here.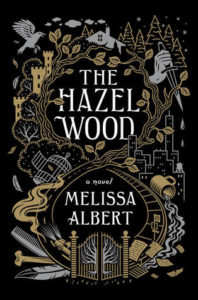 The Hazel Wood by Melissa Albert
Holy cats, I loved this book! It's about a teen girl named Alice who has lived her whole life moving place to place with her mom. The only thing Alice knows about the rest of her family is that her grandmother once wrote a famous, but obscure, book of fairy tales. Then Alice's mother goes missing shortly after word of the death of Alice's grandmother, and Alice learns that maybe the land her grandmother wrote about wasn't made up after all, and if she wants her mother back, she'll have to visit it. I loved everything about this book: the language, the story, the descriptions. And whether it is a stand-alone or first in a series, I am thrilled with it either way.
Backlist bump: Every Heart a Doorway by Seanan McGuire.
Tempest by Beverly Jenkins
Jenkins is back with another wonderful, steamy tale in her Old West series! Regan is a mail-order bride, sent to meet her intended in the wilds of Wyoming Territory. When she accidentally shoots Colton, the man she's supposed to marry, she has to wonder if it's a sign that she's made a bad choice. Colton wanted someone to look after his daughter. But in Regan, he may have found his match – and his soul mate. (Er, apart from the whole accidental shooting thing.) Can the two make a marriage of convenience into something more?
Backlist bump: Forbidden by Beverly Jenkins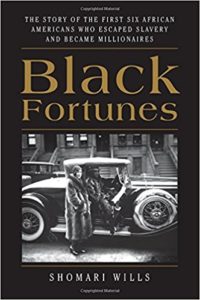 Black Fortunes: The Story of the First Six African Americans Who Escaped Slavery and Became Millionaires by Shomari Wills
A fascinating, rarely discussed part of American history, about six former slaves – including the author's great-great-great-grandfather – who became self-made millionaires in the Roaring 20s, and how they achieved their wealth.
Backlist bump: The Strange Career of William Ellis: The Texas Slave Who Became a Mexican Millionaire by Karl Jacoby
That's it for me today – time to get back to reading! If you want to learn more about books new and old (and see lots of pictures of my cats, Millay and Steinbeck), or tell me about books you're reading, or books you think I should read (I HEART RECOMMENDATIONS!), you can find me on Twitter at MissLiberty, on Instagram at FranzenComesAlive, or Litsy under 'Liberty'!
Stay rad,
Liberty