Happy Tuesday! Show of hands: Who's reading something good this week? (I know, I know, I can't really see your hands. But I can hear them.) Today is full of great new releases, and also a great re-release: Where the Line Bleeds, the first novel by Jesmyn Ward! I have a few more awesome books for you below and you can hear about several more great titles on this week's episode of the All the Books! Rebecca and I talked about a few amazing books we loved, including Red Clocks, Fire Sermon, Truly Devious, and more.
---
Sponsored by ZENITH, new from #1 New York Times bestselling authors Sasha Alsberg & Lindsay Cummings.
An action-packed thrill ride of adventure, intrigue and steamy star-crossed romance! Book one in The Androma Saga, from #1 New York Times bestselling authors Sasha Alsberg and Lindsay Cummings.

Known as the Bloody Baroness, Captain Androma Racella and her motley crew roam the Mirabel galaxy on the starship Marauder taking whatever mercenary work they can find.

But when a routine job goes awry, the Marauder's all-girl crew find themselves at the mercy of a dangerous bounty hunter from Andi's past. Coerced into a life-threatening mission, and straight into the path of a shadowy ruler bent on revenge, Andi and her crew will either restore order to the ship—or start a war that will devour worlds.
---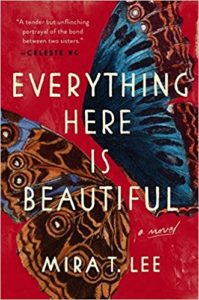 Everything Here is Beautiful by Mira T. Lee
A beautiful debut about sisterly love and mental illness. Miranda has cared for her younger sister, Lucia, since their mother died, taking measures to help her when she heard voices, and to protect her from her own impulses. But Miranda cannot contain Lucia forever, who wants to make the decisions about her own life, and soon the heartbreaking reality of the limits of Miranda's guidance and Lucia's illness will follow the sisters across oceans and time.
Backlist bump: Forgotten Country by Catherine Chung
Heartland by Ana Simo
A writer decides the best revenge against a rival, who stole her lover and then turned her out, is murder. Set against the backdrop of a crumbling nation, as America's corporate greed leads to the starvation of the masses, Heartland is an electrifying, alarming, genre-defying debut about love, sex, and revenge.
Backlist bump: The Passion by Jeanette Winterson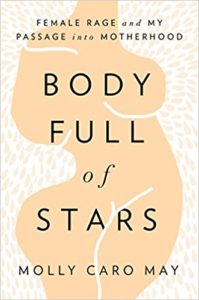 Body Full of Stars: Female Rage and My Passage into Motherhood by Molly Caro May
May discusses the physical and mental changes a new mother's body experiences after a woman has given birth. Specifically, through the lens of her own health issues after the birth of her first child. An important examination of motherhood and women's health, and how the often misdiagnosed or dismissed problems a new mother faces is a conversation the world should be having now.
Backlist bump: After Birth by Elisa Albert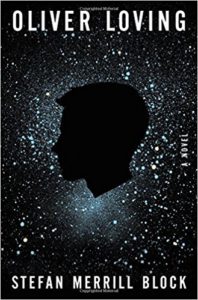 Oliver Loving by Stefan Merill Block
Oliver Loving was left trapped in his own mind after a terrible tragedy at a Texas school dance. Now, ten years later, he lives in a state facility, attended to by medical professionals and his family. But a new procedure may help him communicate again, and give his family and the small town the answers to what really happened on that fateful night. A moving novel about tragedy, communication, and redemption.
Backlist bump: The Story of Forgetting by Stefan Merill Block
That's it for me today – time to get back to reading! If you want to learn more about books new and old (and see lots of pictures of my cats, Millay and Steinbeck), or tell me about books you're reading, or books you think I should read (I HEART RECOMMENDATIONS!), you can find me on Twitter at MissLiberty, on Instagram at FranzenComesAlive, or Litsy under 'Liberty'!
Stay rad,
Liberty