Happy New Year! Hold on to your socks, book lovers – this is going to be the most EXCITING reading year yet! I hope you had a wonderful week, no matter how you spent it, and that you're reading something marvelous! Enjoy your upcoming week, and be excellent to each other. – xoxo, Liberty
---
Sponsored by Park Row Books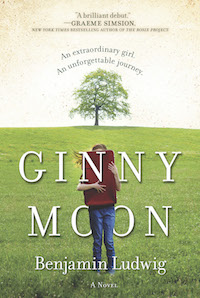 Meet Ginny Moon. She's mostly your average teenager—she plays flute in the school band, has weekly basketball practice and reads Robert Frost poems for English class. But Ginny is autistic. And so what's important to her might seem a bit…different.
Full of great big heart and unexpected humor, Ludwig's debut introduces the lovable, wholly original Ginny Moon who discovers a new meaning of family on her unconventional journey home.
---
OH! And if you'd like to win several of our favorite books of 2017 (20, to be exact), you can click here to enter our Best of 2017 book giveaway for a chance to receive a big beautiful book bounty.
---
Deals, Reals, and Squeals!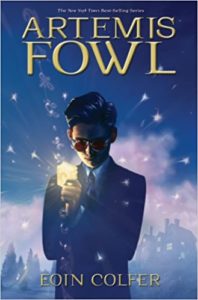 Judi Dench will play a fairy police officer in Artemis Fowl.
Roxane Gay teased details about her new comic series!
Cat Person author, Kristen Roupenian, gets seven-figure book deal.
Julie C. Dao announced the follow-up to The Forest of a Thousand Lanterns: Kingdom of the Blazing Phoenix!
Cover Reveals
Lauren Weisberger, author of The Devil Wears Prada, has a new book coming in 2018 (featuring Emily!) and EW has the first look. (Simon & Schuster, June 5, 2018)
Eeeeeeeeee!!!! Read an excerpt and see the cover of the new Naomi Novik novel, Spinning Silver! (Ransom House, July 10, 2018)
Here's the colorful cover of Little Do We Know by Tamara Ireland Stone. (Disney-Hyperion, June 5, 2018)
Sneak Peeks!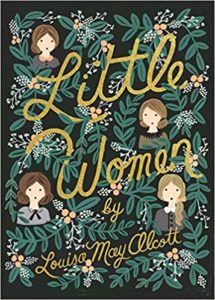 Here's the first trailer for the new adaptation of Little Women!
And here's the teaser trailer for the Mortal Engines movie from Peter Jackson.
And here's the first image of Jason Statham in The Meg!
Book Riot Recommends 
At Book Riot, I work on the New Books! email, the All the Books! podcast about new releases, and the Book Riot Insiders New Release Index. I am very fortunate to get to read a lot of upcoming titles, and I'm delighted to share a couple with you each week!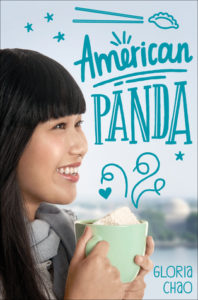 American Panda by Gloria Chao (Simon Pulse, February 6, 2018)
After skipping a grade when she was young, Mei is now a 17-year-old in her first year at MIT, on track to do all the things her parents want her to do, starting with becoming a doctor. But Mei realizes she doesn't want to go into the medical field, and she has a crush on a boy who is not Taiwanese and therefore off-limits, according to her parents. How does Mei lead the life that she chooses for herself and still remain a part of her family? This is a laugh-out loud, delightful novel about identity and family.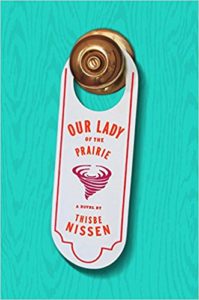 Our Lady of the Prairie by Thisbe Nissen (Houghton Mifflin Harcourt, January 23, 2018)
There's a hurricane headed to town, but that's the least of Phillipa's problems. The theater professor has just had a passionate affair while teaching away from home, now is returning for her daughter's wedding, where she will have to endure her menacing mother-in-law, her husband, and all the baggage she left behind while she was gone. But what would happen if she walked away? Nissen's sharp, funny novel explores what it means when a woman stands up for herself and starts putting herself first in her own life.
And this is funny.
I love John Scalzi's cats.