Hey YA Readers: Time to catch up on the latest and the greatest stuff in the world of young adult literature.
"What's Up in YA?" is sponsored by Not Now, Not Ever by Lily Anderson from Wednesday Books.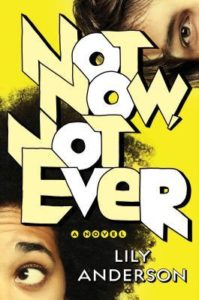 Jennifer E. Smith meets The Fangirl's Guide to the Galaxy in this deliciously nerdy sequel to The Only Thing Worse than Me Is You, inspired this time by The Importance of Being Earnest.
Elliot Gabaroche is packing up her determination, her favorite Octavia Butler novels, and her Jordans, and going to summer camp. Specifically, a cutthroat academic competition for a full scholarship to Rayevich College, the only college with a Science Fiction Literature program. It's going to be an epic summer.
---
Let's dig into some of the most interesting and noteworthy YA news from the last few weeks. Don't forget — if you haven't shared your favorite YA title from 2017, fill out the survey ASAP.
Onto the news!
Cheap Reads!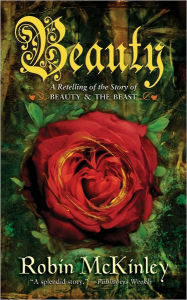 Load up your ereader with some inexpensive and worthwhile YA.
CJ Redwine's The Shadow Queen is only $2. Perfect for fantasy readers.
Speaking of fantasy readers, particularly those who like reimagined fairy tales, Robin McKinley's Beauty is $2.
And those who'd like a contemporary love story, Emma Mills's First & Then is $3.
Thanks for hanging out this week, and we'll see you back here next Monday. We'll reveal the top 2017 YA reads from "What's Up in YA?" readers, as well as the titles they wish had seen more love this year (and we'll shower that love!). Add your voice to the survey before Wednesday, December 13.
— Kelly Jensen, @veronikellymars