Today's Riot Rundown is sponsored by Imperfect Justice by Cara Putman.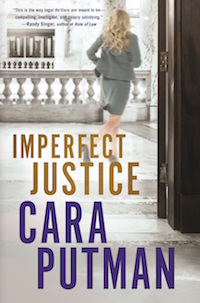 To the world it seems obvious: Kaylene Adams killed her daughter and then was shot by police. Attorney Emilie Wesley believes Kaylene would never hurt anyone and was looking for a way out of an abusive relationship.
Reid Billings thought he knew his sister. He discovers a letter from Kaylene begging him to fight for custody of her daughters if anything should happen to her and tells him to get help from Emilie Wesley.
Thrown together in a race to save Kaylene's surviving daughter, Emilie and Reid must find the truth—and maybe a future together in the process.