Welcome to the first Tuesday of December! I might do some wrap-ups in the coming weeks, but there were still enough awesome books out today that I had some recommendations, and you can hear about several more great books on this week's episode of the All the Books! Rebecca and I talked about a few amazing books we loved, including Elmet, Roomies, The Last Black Unicorn, and more.
---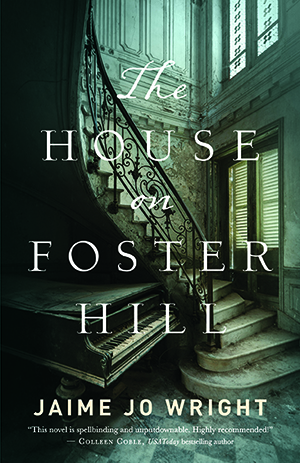 Sponsored by The House on Foster Hill by Jaime Jo Wright
Weaving a tale of mystery and romance, this promising author's critically acclaimed debut is a dual-time narrative about an abandoned house and two women, a century apart, changed by the deadly secrets it holds. Can they unravel its mystery and find a renewed hope before any other lives—including their own—are lost? "With sharp dialogue and plenty of scares, this is a gripping tale that never loses sight of the light." –Foreword Reviews
---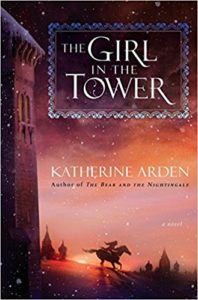 The Girl in the Tower by Katherine Arden
I don't often recommend sequels, mostly because I am an ardent fan of reading things in order, but this one is just as good as the first, of not better. I'm not going to spoil things by telling you the plot, just that this is a wonderful continuation of Arden's magical Russian fairy tale story, with gorgeous descriptions and a kickass heroine.
Backlist bump: The Bear and the Nightingale by Katherine Arden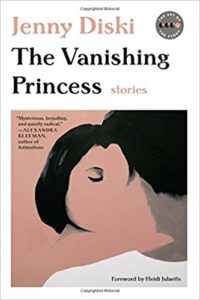 The Vanishing Princess: Stories (The Art of the Story) by Jenny Diski
Love dark, enchanting, honest short stories? Than look no further! This is a vividly imaginative collection about love, sex, loneliness, femininity, and more, perfect for fans of Mary Miller, Heidi Julavits, and Alexandra Kleeman. Sadly, Diski passed away in 2016, but this posthumous offering is perfect.
Backlist bump: Always Happy Hour: Stories by Mary Miller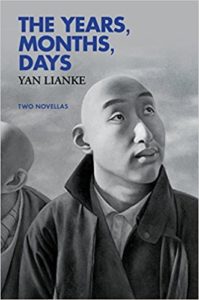 The Years, Months, Days: Two Novellas by Yan Lianke, Carlos Rojas (Translator)
Lianke has the distinction of being China's most banned author, but his works of satire are beloved all over the world. The two novellas here are prize-winning masterpieces about humanity and the universe, a dark but gentle look at love and man's sense of survival in the face of loss and ruin. Quietly bizarre and powerful.
Backlist bump: Dream of Ding Village by Yan Lianke
That's it for me today – time to get back to reading! If you want to learn more about books new and old (and see lots of pictures of my cats, Millay and Steinbeck), or tell me about books you're reading, or books you think I should read (I HEART RECOMMENDATIONS!), you can find me on Twitter at MissLiberty, on Instagram at FranzenComesAlive, or Litsy under 'Liberty'!
Stay rad,
Liberty