Hey YA Readers: Let's catch up on some of the latest in book talk over on Book Riot.
"What's Up in YA?" is sponsored by Beasts Made of Night by Tochi Onyebuchi.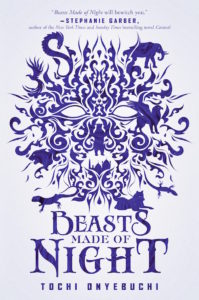 Debut author Tochi Onyebuchi delivers an unforgettable fantasy adventure that explores the meaning of justice and guilt. Packed with dark magic and thrilling action, Beasts Made of Night is a gritty fantasy perfect for fans of Paolo Bacigalupi and Nnedi Okorafor. In the city of Kos, corrupt mages magically call forth sin from sinners in the form of sin-beasts—lethal creatures spawned from feelings of guilt. Taj is a talented aki, young sin-eaters indentured to slay sin-beasts. When Taj is called to eat a member of the royal family's sin, he's thrust into a dark conspiracy to destroy Kos.
---
As you're picking yourself back up after the holiday nosh fest (or not!), why not build yourself an epic to-be-read list, courtesy of some recent YA book talk?
You're welcome!
Book Deal O'Clock…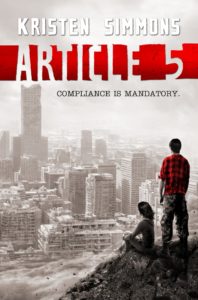 Why not fill up your ereader with some cheap YA books? Here are a few worth looking into:
Of Fire and Stars by Audrey Coulthirst is $2, and I've read so many rave reviews of this one that I'm going to need to pick it up.
Megan Miranda's Hysteria is $2. Thriller fans, it's for you.
Kristen Simmons's Article 5 (as well as the rest of the trilogy!) are $3 each.
____________________
Thanks for hanging out, and we'll see you back here next week!
–Kelly Jensen, @veronikellymars