Hey YA Readers!
This week's "What's Up in YA?" is sponsored by TAPROOT and ROAR Comics.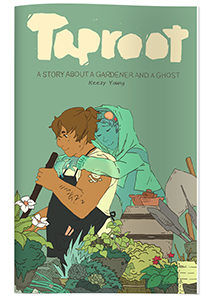 A Haunting Love Story
Blue is having a hard time moving on. He's in love with his best friend, Hamal. But Blue's also dead. Luckily, Hamal can see ghosts, leaving Blue free to haunt him to his heart's content. But something eerie is happening in town, leaving the local afterlife unsettled. When Blue realizes Hamal's strange ability may put him in danger, Blue has to find a way to protect him, even if it means… leaving him.
An Original Graphic Novel from Roar Comics!
Written & Illustrated by: Keezy Young
---
About a year ago, I wrote a post called "where's the love for nonfiction for young readers?" and it's a post I keep coming back to. I obviously have a bit of a personal interest in this because it's the arena in YA where I've published but I've also spent a lot of time thinking about it from the standpoint of knowing how much teens love nonfiction and how little time is dedicated to highlighting the books written for YA readers in nonfiction.
This year's National Book Award finalists in Young People's Literature lacked a single nonfiction title. Much of the buzz around Printz-worthy YA this year — one of the highest honors for YA books, as bestowed by librarians — has failed to name a single nonfiction title, either. Are we having a drought this year?
I don't think we are.
So today, here's a look at a few of this year's excellent YA nonfiction. I've not read them all quite yet, but I am looking forward to many of the ones I haven't yet picked up. Grab one or many of these titles next time you're looking for a good read and spend a little time getting to know a whole new world of YA.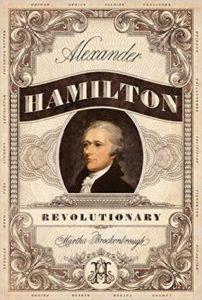 Alexander Hamilton, Revolutionary by Martha Brockenbrough
Discover the incredible true story behind the Tony Award-winning musical – Hamilton's early years in the Caribbean; his involvement in the Revolutionary War; and his groundbreaking role in government, which still shapes American government today. Easy to follow, this gripping account of a founding father and American icon features illustrations, maps, timelines, infographics, and additional information ranging from Hamilton's own writings to facts about fashion, music, etiquette and custom of the times, including best historical insults and the etiquette of duels.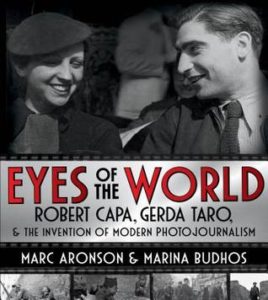 Eyes of the World: Robert Capa, Gerda Taro, and The Invention of Modern Journalism by Marc Aronson
Robert Capa and Gerda Taro were young Jewish refugees, idealistic and in love. As photographers, they set off to capture their generation's most important struggle—the fight against Fascism. Among the first to depict modern warfare, Capa and Taro took powerful photographs of the Spanish Civil War that went straight from the devastation to news magazines. In so doing, they helped give birth to the idea of "bearing witness" through technology to bring home tragedies from across the world.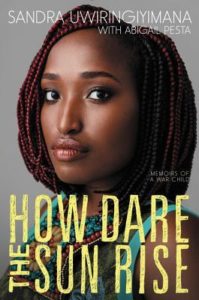 How Dare The Sun Rise: Memoirs of a War Child by Sandra Uwiringiyimana
This profoundly moving memoir is the remarkable and inspiring true story of Sandra Uwiringyimana, a girl from the Democratic Republic of the Congo who tells the tale of how she survived a massacre, immigrated to America, and overcame her trauma through art and activism.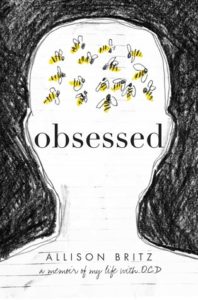 Obsessed: My Life With OCD by Allison Britz
A brave teen recounts her debilitating struggle with obsessive-compulsive disorder—and brings readers through every painful step as she finds her way to the other side—in this powerful and inspiring memoir.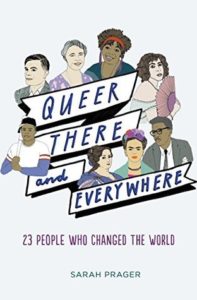 Queer, There, and Everywhere: 23 People Who Changed The World by Sarah Prager
World history has been made by countless lesbian, gay, bisexual, transgender, and queer individuals—and you've never heard of many of them. Queer author and activist Sarah Prager delves deep into the lives of 23 people who fought, created, and loved on their own terms. From high-profile figures like Abraham Lincoln and Eleanor Roosevelt to the trailblazing gender-ambiguous Queen of Sweden and a bisexual blues singer who didn't make it into your history books, these astonishing true stories uncover a rich queer heritage that encompasses every culture, in every era.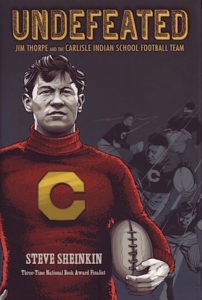 Undefeated: Jim Thorpe and the Carlisle Indian School Football Team by Steve Sheinkin
Jim Thorpe: super athlete, Olympic gold medalist, Native American.
Pop Warner: indomitable coach, football mastermind, Ivy League grad.
Before these men became legends, they met in 1907 at the Carlisle Indian School in Pennsylvania, where they forged one of the winningest teams in the history of America's favorite sport. Called "the team that invented football," Carlisle's innovative squad challenged the greatest, most elite teams—Harvard, Yale, Army—audaciously vowing to take their place among the nation's football powers.
This is an astonishing underdog sports story—and more. It's an unflinching look at the U.S. government's violent persecution of Native Americans and the school that was designed to erase Indian cultures. It's the story of a group of young men who came together at that school, the overwhelming obstacles they faced both on and off the field, and their absolute refusal to accept defeat.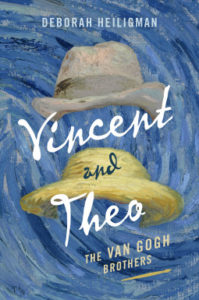 Vincent and Theo: The Van Gogh Brothers by Deborah Heiligman
The deep and enduring friendship between Vincent and Theo Van Gogh shaped both brothers' lives. Confidant, champion, sympathizer, friend, Theo supported Vincent as he struggled to find his path in life. They shared everything, swapping stories of lovers and friends, successes and disappointments, dreams and ambitions. Meticulously researched, drawing on the 658 letters Vincent wrote to Theo during his lifetime, Deborah Heiligman weaves a tale of two lives intertwined and the love of the Van Gogh brothers.
And I would be remiss if I didn't mention that Here We Are: Feminism For The Real World came out earlier this year, too, wherein 44 voices ranging from artists to musicians to celebrities and more share their take on what feminism is.
____________________
Cheap Reads!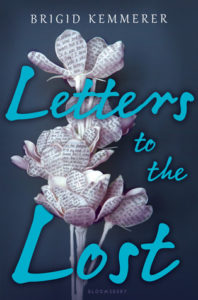 Snap up Brigid Kemmerer's Letters to the Lost for $1.99 if you're a romance lover.
$1.99 gets you Shannon Hale's classic Book of a Thousand Days, perfect for fans of fairy tale retellings.
And pick up the $1.99 edition of Soulprint by Megan Miranda if you are itching for a thriller.
---
Also, did you know we're giving away $500 to the bookstore of your choice? Now you do, and here's where you can enter.
Thanks for hanging out and we'll see you next week!
–Kelly Jensen, @veronikellymars