Today's Riot Rundown is sponsored by Houghton Mifflin Harcourt.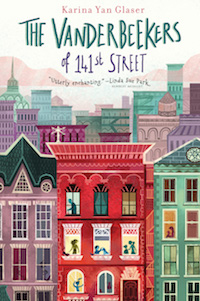 It's five days before Christmas, and the Vanderbeeker children should be dreaming about sugar plums and presents. But when their curmudgeonly landlord mysteriously refuses to renew their lease, the five siblings must find a way to change his mind before New Year's. But as every well-intentioned plan goes comically awry, their shenanigans only exasperate their landlord more. What the Vanderbeekers need now is a Christmas miracle.
Funny, heartfelt, and as lively as any street in Harlem, this modern classic in the making is about the connections we make and the unexpected turns life can take.