Today's Riot Rundown is sponsored by Because I Was a Girl, edited by Melissa de la Cruz.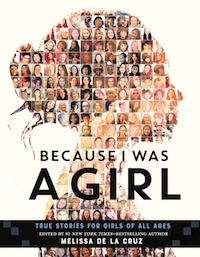 Whether they're young or old, household names or behind-the-scenes players, so many women have incredible stories to tell. And now is their chance.
Because I Was a Girl showcases true stories from an inspiring roster of talented, diverse women ages 10 to 88 about the obstacles they've faced because of their gender — and the dreams they've made come true. This beautifully designed book is the perfect gift for young women to show them that they can do and be anything.