Somehow, it turns out that I read more new books coming out in October than any other month this year. And so many of them come out today, so I just had to do another big list! ("Oh, no, Liberty, not MORE books. Whatever shall we do?") Yep, here's a kitten-ton of great things to read. You can hear about a few of these books on this week's episode of the All the Books! Rebecca and I talked about amazing books we loved, such as The Invisible Life of Euridice Gusmao, Code Girls, and Forest of a Thousand Lanterns.
---
Sponsored by Feminist Icon Cross-Stitch by Anna Fleiss and Lauren Mancuso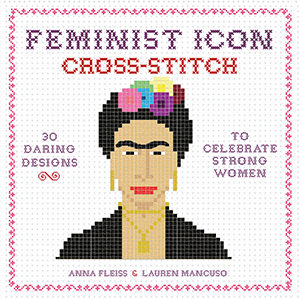 FEMINIST ICON CROSS-STITCH puts a new spin on smashing the patriarchy. Featuring inspiring bios and embroidery patterns of empowering sayings and trailblazing women – like Gloria Steinem, Hillary Rodham Clinton, and Beyoncé – this book is a celebration of everyone's favorite lady heroes. With an introduction on modern feminism and instructions on the basics of cross-stitch, FEMINIST ICON CROSS-STITCH is perfect for veteran crafters who have already knit their own pussy hats and those who are new to the craftivism game. As the book says, the future is female – so start cross-stitching and let these powerhouse women inspire you to make herstory!
---
(And like last time, I'm putting a 

 next to the books that I have read and loved. There are soooo many more on this list that I can't wait to read!)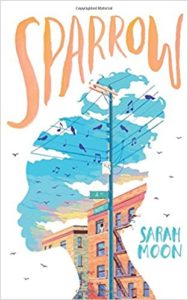 Sparrow by Sarah Moon 

The Miranda by Geoff Nicholson
Berserker by Emmy Laybourne 

We Wear the Mask: 15 True Stories of Passing in America edited by Brando Skyhorse and Lisa Page
Into the Bright Unknown (Gold Seer Trilogy) by Rae Carson
The Gatekeepers by Jen Lancaster
Beneath the Spanish by Victor Hernandez Cruz
The Librarian of Auschwitz by Antonio Iturbe, Lilit Thwaites (Translator)
Dare Mighty Things by Heather Kaczynski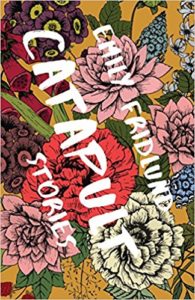 Catapult: Stories by Emily Fridlund 

Black Dahlia, Red Rose: The Crime, Corruption, and Cover-Up of America's Greatest Unsolved Murder by Piu Eatwell 

Behind You: One-Shot Horror Stories by Brian Coldrick
Heating and Cooling: 52 Micro-Memoirs by Beth Ann Fennelly
The Invisible Life of Euridice Gusmao by Martha Batalha, Eric M. B. Becker  (Translator) 

Turtles All the Way Down by John Green
Lou Reed: A Life by Anthony DeCurtis 

A Scattering and Anniversary: Poems by Christopher Reid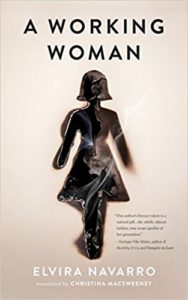 A Working Woman by Elvira Navarro, Christina MacSweeney (Translator)
A Long Day in Lychford (Witches of Lychford) by Paul Cornell
Birding Without Borders: An Obsession, a Quest, and the Biggest Year in the World by Noah Strycker
Last Star Burning by Caitlin Sangster
Red Famine: Stalin's War on Ukraine by Anne Applebaum
No Picnic on Mount Kenya: The Story of Three P.O.W's Escape to Adventure by Felice Benuzzi
(ID)entity (Phoenix Horizon) by PJ Manney
Democracy and Its Crisis by A. C. Grayling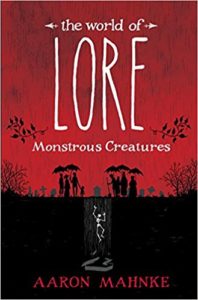 The World of Lore: Monstrous Creatures by Aaron Mahnke
Wolf Season by Helen Benedict 

Mr. Lemoncello's Great Library Race by Chris Grabenstein
Death in St. Petersburg: A Lady Emily Mystery (Lady Emily Mysteries) by Tasha Alexander
The Rules of Magic by Alice Hoffman 

Three Floors Up by Eshkol Nevo, Sondra Silverston (Translator) 

Cheer Up, Jay Ritchie by Jay Ritchie
Nightmare in Berlin (Fallada Collection) by Hans Fallada 

All the Wind in the World by Samantha Mabry 

The Secret Life: Three True Stories of the Digital Age by Andrew O'Hagan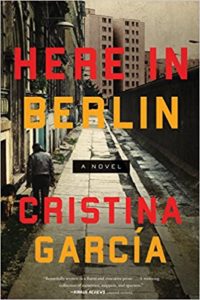 Here in Berlin: A Novel by Cristina Garcia 

In the Cage by Kevin Hardcastle
Mirror, Mirror by Cara Delevigne
The Disappearance of Adele Bedeau: A Historical Thriller by Graeme Macrae Burnet
The Nowhere Girls by Amy Reed 

My Ariel: Poems by Sina Queyras
Unquiet Spirits: Whisky, Ghosts, Murder (A Sherlock Holmes Adventure) by Bonnie MacBird
The Doll's Alphabet by Camilla Grudova 

Tool of War by Paolo Bacigalupi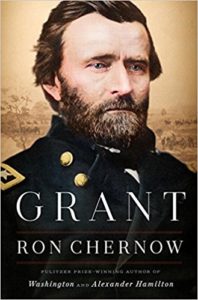 Grant by Ron Chernow
Funeral Platter: Stories by Greg Ames 

All the Crooked Saints by Maggie Stiefvater
Lady Killers: Deadly Women Throughout History by Tori Telfer
Never Coming Back by Alison McGhee 

Code Girls: The Untold Story of the American Women Code Breakers of World War II by Liza Mundy
In the Distance by Hernan Diaz 

Echo After Echo by Amy Rose Capetta
The Memory Trees by Kali Wallace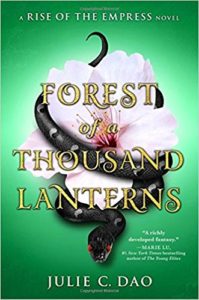 Forest of a Thousand Lanterns (Rise of the Empress) by Julie C. Dao 

This Darkness Mine by Mindy McGinnis 

Tentacle & Wing by Sarah Porter
Circadian by Chelsey Clammer
The Runaway Species: How human creativity remakes the world by Anthony Brandt and David Eagleman
David Sedaris Diaries: A Visual Compendium by David Sedaris
Where Outside the Body Is the Soul Today by Melissa Kwasny
The Power by Naomi Alderman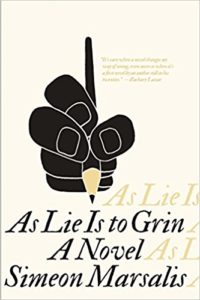 As Lie Is to Grin by Simeon Marsalis 

The Iliac Crest by Cristina Rivera Garza (Author), Sarah Booker (Translator)
Himself by Jess Kidd (paperback) 

The Mothers by Brit Bennett (paperback)