It's a new week with new book news! As always, there's lots of exciting stuff going on. I hope you find something below that brightens your day and manage to get in a little reading, too. Be excellent to each other. – xoxo, Liberty
---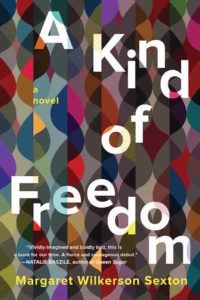 Sponsored by A KIND OF FREEDOM by Margaret Wilkerson Sexton, published by Counterpoint Press
At the height of WWII, Evelyn, a Creole woman, comes of age in New Orleans. In 1982, Evelyn's daughter, Jackie, is a single mother grappling with her absent husband's drug addiction. Post-Katrina, Jackie's son, T.C., is fresh out of a four-month stint for drug charges and decides to start over―until an old friend convinces him to stake his new beginning on one last deal. For Evelyn, Jim Crow is an ongoing reality, and in its wake new threats spring up to haunt her descendants: "A poignant, deeply emotional and timely exploration of systemic racism in America" (PureWow).
---
Deals, Reals, and Squeals!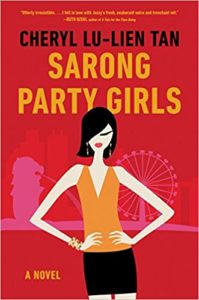 Sarong Party Girls by Cheryl Lu-Lien Tan is coming to the small screen!
More additions to the Dumplin' cast!
Beyoncé will release a $300, 600-page coffee table book.
The Discovery of Witches series has found its Matthew and Diana.
Issa Rae has joined the cast of The Hate U Give!
Common is set to star in a new series based on the Black Samurai book series. 
Elizabeth Debicki and Isabella Rossellini have joined Vita & Virginia, based on the love letters of Virginia Woolf and Vita Sackville-West.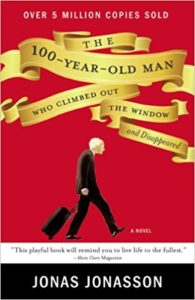 Will Ferrell to star in The 100-Year-Old Man adaptation.
David Oyelowo has joined the cast of Chaos Walking by Patrick Ness.
And speaking of Patrick Ness, he's writing the screenplay for the film adaptation of Anya's Ghost.
Netflix announced the premiere date of Gerald's Game, the film based on the novel by Stephen King.
Cover Reveals
Luis Alberto Urrea announced his next novel and revealed the cover: The House of Broken Angels. (March 6, 2018)
Jamie Quatro revealed the cover for Fire Sermon, her next novel. (January 9, 2018)
The cover for Tara Sim's Chainbreaker, her Timekeeper sequel, is out. (November 7)
Sneak Peeks!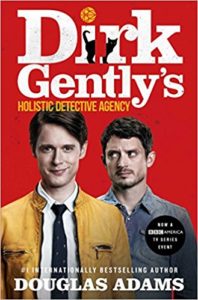 The trailer for Netflix's adaptation of The Punisher is up.
The trailer for the second season of Dirk Gently's Holistic Detective Agency looks bonkers!
Book Riot Recommends 
At Book Riot, I work on the New Books! email, the All the Books! podcast about new releases, and the Book Riot Insiders New Release Index. I am very fortunate to get to read a lot of upcoming titles, and I'm delighted to share a couple with you each week!
The City of Brass by S. A. Chakraborty (Harper Voyager, November 14): This is the first book in a new fantasy trilogy set in the 18th century Middle East. And wow-ow-owza! Nahri has never believed in real magic – until she accidentally summons a mysterious djinn warrior, who tells her the tale of the legendary City of Brass. Determined to see this city for herself, Nahri embarks on a dangerous journey, one of dark court politics and deadly schemes. But what fun! The City of Brass is a stunning debut that will charm your pants off.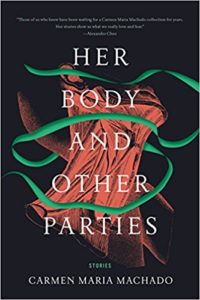 Her Body and Other Parties: Stories by Carmen Maria Machado (Graywolf Press, October 3): Want to read the most blisteringly brilliant story collection of the fall? This is it! Plagues, prom dresses, houseguests, ghosts, and girls with bells for eyes are just a few of the things you'll find on these pages. Machado's genre-bending stories about women's lives and the violence visited upon their bodies is a "how is this a debut??!" book, for sure, and perfect for fans of Karen Russell and Kelly Link.
And this is funny.
There was a little scandal in the YA community last week. And Preeti Chhibber made the best gif for it.