Happy Tuesday, book lovers! The hits just keep on coming. I have a few fantastic new titles to tell you about today, and as always, you can also hear about several more great books on this week's episode of the All the Books! Rebecca and I talked about a few amazing books we loved, including The Mountain, Home Fire, and You Play the Girl.
---

This week's newsletter is sponsored by The Stone Sky by N.K. Jemisin.
The shattering conclusion to the acclaimed fantasy trilogy that began with THE FIFTH SEASON, winner of the Hugo Award for Best Novel in 2016.
"Jemisin deliberately refuses to provide easy answers: they're simply not available, in this world or ours. Painful and powerful."  —Kirkus
"Vivid characters, a tautly constructed plot, and outstanding worldbuilding meld into an impressive and timely story of abused, grieving survivors fighting to fix themselves and save the remnants of their shattered home."  —Publishers Weekly
---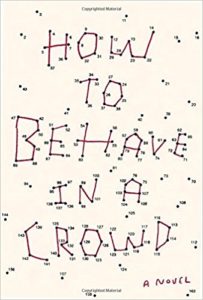 How to Behave in a Crowd by Camille Bordas
A moving story about a tragedy in a family and the young boy who thinks he can heal them. Isidore is the youngest of six successful siblings. Living in their shadows, he hasn't received a lot of credit for also being his own person with his own skills and interests. But when a tragedy happens, Isidore feels he has the unique skills to help his family get through it – that's if he decides he wants to help. It's a lovely story about a boy learning that the adults don't always know what is best, either.
Backlist bump: Margherita Dolce Vita by Stefano Benni, Antony Shugaar (Translator)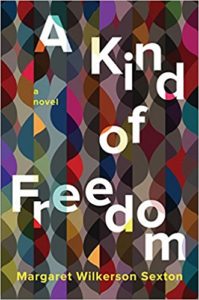 A Kind of Freedom by Margaret Wilkerson Sexton
Spanning over 70 years, this powerful debut novel follows a Creole woman and her children in New Orleans as they deal with love, addiction, racism, redemption, and the devastation left by Hurricane Katrina. It's a stark look at the legacy of racial disparity in the South, as Eleanor and her family seek to make a life for themselves.
Backlist bump: Queen Sugar by Natalie Baszile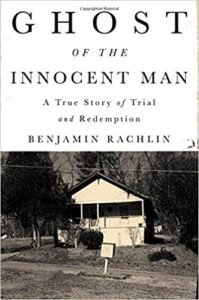 Ghost of the Innocent Man: A True Story of Trial and Redemption by Benjamin Rachlin
The true story of Willie J. Grimes, an innocent man sentenced to life imprisonment in 1988 for a horrific crime, and the tireless efforts of the people who fought for over two decades to prove his innocence. It seems like there are a lot of these stories out in the world now, but it is always frightening and infuriating to hear about the prejudices and shortcomings of the justice system that allows them to happen.
Backlist bump: Just Mercy by Bryan Stevenson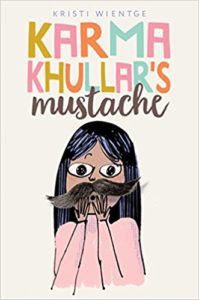 Karma Khullar's Mustache by Kristi Wientge
Wientge has taken the subject of body hair and turned it into a delightful Blume-esque tale about a young girl trying to figure out how to deal with the hairs that have grown on her lip just as she's due to start middle school. Karma thinks her parents are too busy with their own problems, so she must deal with what she feels is going to be a horrifying experience all on her own. It's a charming and funny story about friendship and family.
Backlist bump: The Whole Story of Half a Girl by Veera Hiranandani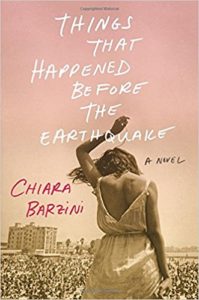 Things That Happened Before the Earthquake by Chiara Barzini
A teen girl moves from Italy to Los Angeles just weeks after the 1992 riots, and must navigate the unfamiliar territory of a new culture in a new country while dealing with family problems, not to mention an earthquake. This is a smart, dark, coming-of-age novel about immigration and growing up. (I will say the opening paragraph was so WTF, I had to set it down for a while before I continued because yuck. *shudder*. )
Backlist bump: My Brilliant Friend by Elena Ferrante
That's it for me today – time to get back to reading! If you want to learn more about books new and old (and see lots of pictures of my cats, Millay and Steinbeck), or tell me about books you're reading, or books you think I should read (I HEART RECOMMENDATIONS!), you can find me on Twitter at MissLiberty, on Instagram at FranzenComesAlive, or Litsy under 'Liberty'!
Stay rad,
Liberty