Today's Riot Rundown is sponsored by PORTRAIT OF VENGEANCE by Carrie Stuart Parks.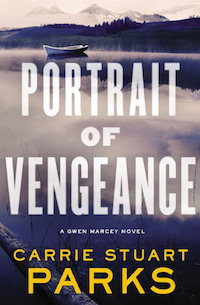 Gwen Marcey has done a good job keeping the pain of her past boxed up, but as she investigates the case of a missing child in Lapwai, Idaho, details surface that are eerily similar to her childhood traumas. What's going on?
No one knows more about the impact of the past than the Nez Perce people of Lapwai. Gwen is an unwelcome visitor to some, making her investigation more difficult. Questions pile up, answers come slow—and the clock is ticking for a missing girl.
As Gwen's past and present collide, she's in a race for the truth.