Today's Riot Rundown is sponsored by The Disappearances by Emily Bain Murphy, a HMH Book for Young Readers.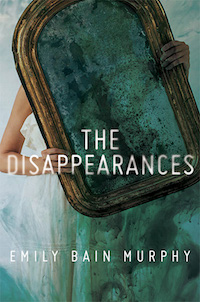 Every seven years something disappears in the town of Sterling: reflections…dreams…colors. When Aila arrives, she learns the town is cursed to lose experiences that weave life together…and the theory is that Aila's deceased mother, Juliet, is to blame.
Aila sets out to clear her mother's name with the help of George, whose goofy charm makes him a fast friend; Beas, the enigmatic violinist who writes poetry on her knees; and William, whose pull on Aila's heart terrifies her.
The Disappearances is a bewitching tale full of intrigue and dread that will leave you entranced.