Hello, book lovers! It's time for your weekly dose of bookish happenings. I don't know what news item I am most excited about – there are soooo many good ones. Enjoy your week! Be excellent to each other. – xoxo, Liberty
---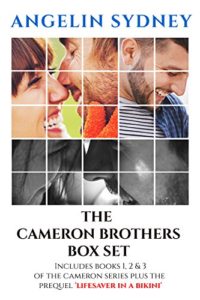 Sponsored by The Cameron Brothers, a binge-worthy series by Angelin Sydney.
The Cameron Brothers Box Set features four explosive, action-packed romances that are binge-worthy.
Return to Cameron Country, Cameron of the Skies and Cameron of the Seas and the series prequel, Lifesaver in a Bikini all share one central theme: "Love makes us throw caution to the wind."
---
Deals, Reels, and Squeals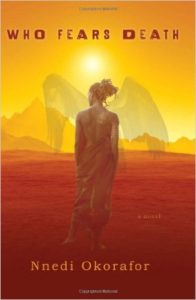 Nnedi Okorafor's Who Fears Death has been optioned by HBO, with George R. R. Martin as executive producer!
It star Bill Skarsgård joins Stephen King Hulu series Castle Rock.
Moonlight director Barry Jenkins picks James Baldwin's If Beale Street Could Talk for his next film.
TV's live-action Squirrel Girl has been cast!
Ernie Hudson headlines The Family Business, based on the Carl Weber novel.
Scaachi Koul's One Day We'll All Be Dead and None of This Will Matter is going to be a series! (And her dad has demands.)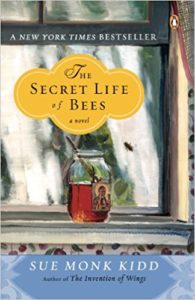 Zadie Smith to publish two new books!
Valerie Jarrett, top Obama advisor, is working on a book.
Uzo Aduba to star in Secret Life of Bees musical workshop.
Cover Reveals
Rupi Kaur debuted the cover of The Sun and Her Flowers, her second collection of poetry. (Oct. 3)
The cover for Tessa Gratton's new book The Queens Of Innis Lear is very Game of Thrones-y. (March 27, 2018)
Here's the new cover of Hermione Hoby's Neon in Daylight! (Jan. 9, 2018)
Sneak Peeks!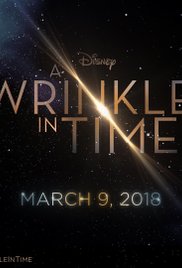 A Wrinkle in Time first look: Oprah, Reese Witherspoon, Mindy Kaling, and more.
The first official trailer for the reboot of The Tick is up!
A first look at Steven Spielberg's Ready Player One!
Book Riot Recommends
At Book Riot, I work on the New Books! email, the All the Books! podcast about new releases, and the Book Riot Insiders New Release Index. I am very fortunate to get to read a lot of upcoming titles, and I'm delighted to share a couple with you each week!
Little & Lion by Brandy Colbert
A young woman faces difficult decisions in this marvelous new novel from the author of Pointe. Suzette returns home to Los Angeles from her New England boarding school to find her stepbrother, Lionel, has been diagnosed with bipolar disorder and needs her emotional support. Af it that wasn't making it hard for Suzette to return to school, she falls in love with the same girl her brother loves. Colbert has written a powerful story of love, illness, and family (Aug. 8, Little, Brown Books for Young Readers)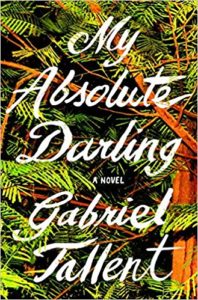 My Absolute Darling by Gabriel Tallent
You're going to be seeing this one everywhere pretty soon! Turtle is a fourteen-year-old living a sheltered life on the coast after the death of her mother. Then she meets Jacob, a teen boy who treats her with kindness, and suddenly her tortured existence with her father seems impossible to stand another minute. Turtle will use the very skills her father taught her to survive to try and escape him. It's a really remarkable tale about a remarkable young woman. (Aug. 29, Riverhead Book)
And this is funny.
Maybe the author equivalent of dreaming of showing up school without having studied for the test.