Today's The Stack is sponsored by Gallery 13.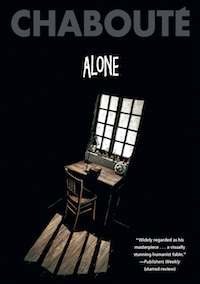 Available in English for the first time—the internationally bestselling graphic novel master illustrator-storyteller Chabouté.
On a tiny lighthouse island far from the rest of the world, a lonely hermit lives out his existence. Every week a supply boat leaves provisions, its occupants never meeting him, never asking the obvious questions: Who are you? Why do you hide? Why do you never leave? What is it like to be so alone?
But one day, as a new boatman starts asking the questions all others have avoided, a chain of events unfolds that will irrevocably upend the hermit's solitary life….