Today's Riot Rundown is sponsored by The Crime Book, the newest tile in DK's award-winning "Big Ideas Simply Explained" series.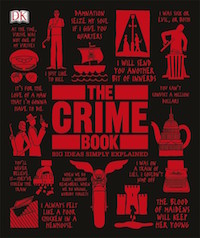 The Crime Book is a complete compendium for crime aficionados to add to their collection. From Jack the Ripper to Jeffrey Dahmer, it is a full study of international true crime history that unpacks the science, psychology, and sociology of criminal behavior with infographics and in-depth research.
Foreword writer and consultant Cathy Scott is a Los Angeles Times best-selling author and investigative journalist best known for her books The Killing of Tupac Shakur and The Murder of Biggie Smalls.