Happy Tuesday, and welcome to another great day for books! I know what I'm picking up first: Things to Do When You're Goth in the Country and Other Stories by Chavisa Woods.Because WOW, THAT TITLE. And in case you hadn't heard, there's a new book in Megan Whalen Turner's Queen's Thief series! It's called Thick as Thieves and it is A++++. And it's just one of the many awesome books making its debut today. You can hear about several more great books on this week's episode of the All the Books! Rebecca and I talked about a few amazing books we loved, such as York: The Shadow Cipher, An Awkward Age, and The Push.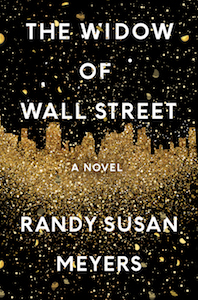 This week's newsletter is sponsored by The Widow of Wall Street by Randy Susan Meyers.
A provocative new novel by bestselling author Randy Susan Meyers about the seemingly blind love of a wife for her husband as he conquers Wall Street, and her extraordinary, perhaps foolish, loyalty during his precipitous fall.
When Phoebe learns her husband's triumph and vast reach rests on an elaborate Ponzi scheme her world unravels. Her children refuse to see her if she remains at their father's side, but abandoning him feels cruel and impossible.
From penthouse to prison, Randy Susan Meyers's latest novel exposes a woman struggling to survive and then redefine her life as her world crumbles.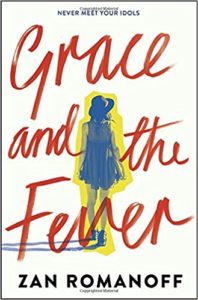 Grace and the Fever by Zan Romanoff
Grace is a recent high school graduate who is holding on to a secret: she's still a huge fan of Fever Dream, the boy band everyone loved in middle school. For Grace, the band is still an important part of her life. (She spends a lot of time squealing over it with strangers online.) Then she gets the chance to meet her idol, and she learns the truth about celebrity. A smart coming-of-age story about learning how to move on when you realize the things you think define you are no longer important.
Backlist bump: A Song to Take the World Apart by Zan Romanoff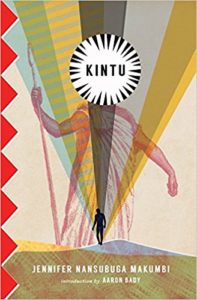 Kintu by Jennifer Nansubuga Makumbi
Ohhhhhhhh, my friends, get ready for this one. It's a Commonwealth Prize-winning story about the Kintu Kidda's clan in Uganda and the centuries-long history of the family's "cursed bloodline," starting in 1750. Makumbi breaks the book up into six parts and details the lives of Kintu's descendants and what it means to live in the shadow of the curse a they try to carve out their own futures. What a fantastic read!
Backlist bump: I Do Not Come to You by Chance by Adaobi Tricia Nwaubani (Another amazing Commonwealth Prize winner.)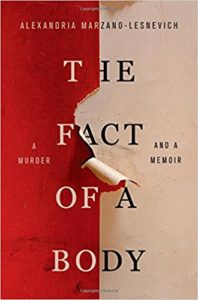 The Fact of a Body: A Murder and a Memoir by Alexandria Marzano-Lesnevich
I mention this on the podcast several months ago, but I just want to reiterate how amazing this book is. Marzano-Lesnevich went to Louisiana to help work with prisoners on death row, and instead found herself questioning her opposition to the death penalty when she came across a particularly heinous crime. Her investigation into the case led to reopened memories of her own childhood trauma and forced her to face some painful truths. (This book is fascinating and beautifully written, but please be aware that there are some really brutal, possibly triggering things discussed in it as well.)
Backlist bump: No bump, just advice to mark down After the Eclipse: A Mother's Murder, a Daughter's Search by Sarah Perry now, because WOW.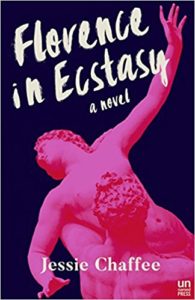 Florence in Ecstasy by Jessie Chaffee
Hannah, a young woman from Boston, is trying to recover from an intense episode with an eating disorder. Seeking something new, she travels alone to Italy to soak up the beauty and culture. Drawn into the city's seemingly insatiable lust for life, Hannah – with the help of the natives – sets off down a path of drinking, sex, and food. But will the appearance of a face from the past threaten to upend her present? A vivacious, intelligent novel about the female body, pleasure, and the turmoil of trying to find your way back to yourself.
Backlist bump: Sister Golden Hair by Darcey Steinke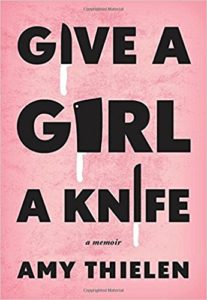 Give a Girl a Knife: A Memoir by Amy Thielen
A delightful memoir about Thielen's journey from her hometown in Minnesota – home of America's largest French fry factory – to the kitchen's in the finest restaurants in NYC. It's a charming story about how hard work and perseverance still help some people achieve their dreams, and how Thielen's roots helped her realize her goals – and ultimately brought her back home.
Backlist bump: Yes, Chef: A Memoir by Marcus Samuelsson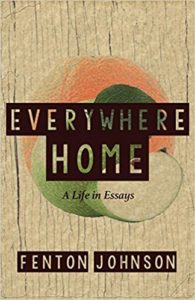 Everywhere Home: A Life in Essays by Fenton Johnson
A collection of personal essays about Johnson's travels and the things he encounters, covering such topics as Burning Man, basketball, the AIDS epidemic, monasteries, and Oscar Wilde. These are wonderfully thoughtful and intelligent pieces that fit together with frank introspection to make a remarkable book.
Backlist bump: Small Fires: Essays by Julie Marie Wade
That's it for me today – time to get back to reading! If you want to learn more about books new and old (and see lots of pictures of my cats, Millay and Steinbeck), or tell me about books you're reading, or books you think I should read (I HEART RECOMMENDATIONS!), you can find me on Twitter at MissLiberty, on Instagram at FranzenComesAlive, or Litsy under 'Liberty'!
And ICYMI, I'm writing the new Book Riot newsletter, Book Radar, which will give you all those things! You can sign up here.
Stay rad,
Liberty