Today's Riot Rundown is sponsored by Atria Books.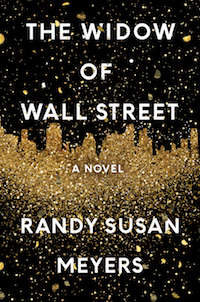 A provocative new novel by bestselling author Randy Susan Meyers about the seemingly blind love of a wife for her husband as he conquers Wall Street, and her extraordinary, perhaps foolish, loyalty during his precipitous fall.
When Phoebe learns her husband's triumph and vast reach rests on an elaborate Ponzi scheme her world unravels. Her children refuse to see her if she remains at their father's side, but abandoning him feels cruel and impossible.
From penthouse to prison, Randy Susan Meyers's latest novel exposes a woman struggling to survive and then redefine her life as her world crumbles.