Remember what I said last week about the beautiful weather? I jinxed myself. It has been cold, cloudy, and rainy here in Maine ever since. Booo. But April is coming to an end. And I have a ton of great books to read! (And who am I kidding, I don't go outside, LOL.) I have a few great books to tell you about today, and you can hear about more wonderful books on this week's episode of the All the Books! Rebecca and I talked about a few awesome books we loved, including Borne, Startup, and Scienceblind.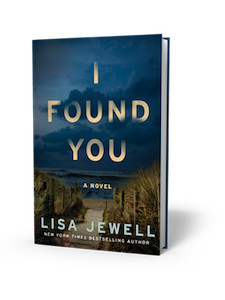 This week's newsletter is sponsored by I Found You by Lisa Jewell.
Two decades of secrets, a missing husband, and a man with no memory are at the heart of this brilliant new novel, filled with the "beautiful writing, believable characters, pacey narrative, and dark secrets" (Daily Mail, London) that make Lisa Jewell so beloved by audiences on both sides of the Atlantic.
"Jewell is a wonderful storyteller. Her characters are believable, her writing is strong and poetic, and her narrative is infused with just enough intrigue to keep the pages turning. Readers of Liane Moriarty, Paula Hawkins, and Ruth Ware will love." —Library Journal (starred review)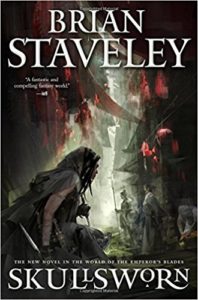 Skullsworn by Brian Staveley
Whether or not you have read Staveley's fantastic Chronicle of the Unhewn Throne trilogy, you can still enjoy the hell out of this standalone novel set in the same universe. This one involves a priestess who has ten days to kill seven people, including one she must first love, or it's curtains for her. Action-packed and richly detailed, this is a must-read for fantasy fans!
Backlist bump: The Emperor's Blades by Brian Staveley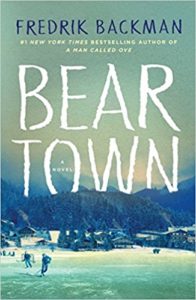 Beartown by Fredrik Backman
Confession time: I still haven't read A Man Called Ove. Or any Backman, in fact. But I enjoyed this novel about a small town trying to win a big hockey title to help bring the town back from the brink of failure. But a violent act during the semi-finals will have far-reaching consequences. It's a beautiful, occasionally brutal, slow burn of a novel. (Be sure you're ready to read a LOT about hockey.)
Backlist bump: We Were the Mulvaneys by Joyce Carol Oates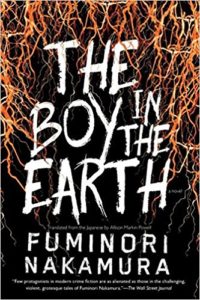 The Boy in the Earth by Fuminori Nakamura, Allison Markin Powell (Translator)
Who's in the mood for some dark, fantastically written fiction? Nakamura (Last Winter We Parted, The Gun) is back with a bleak tale of a suicidal taxi driver and his alcoholic girlfriend. Using the narrator's search into his past, The Boy in the Earth examines – and challenges – the notion that everyone is worthy of a chance at redemption. It's thought-provoking, to say the least.
Backlist bump: The Gun by Fuminori Nakamura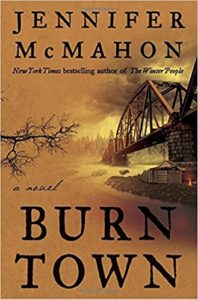 Burntown by Jennifer McMahon
I am always in the mood for McMahon's creepy New England books. (I find them comforting – is that weird?) Her latest is a tale of secrets, murder, and stolen plans set among abandoned mills and factories of a sleepy Vermont college town. The town's misfits play a big role in the story as a killer from the past resurfaces. Read this when you're alone late at night for maximum effect!
Backlist bump: The Winter People by Jennifer McMahon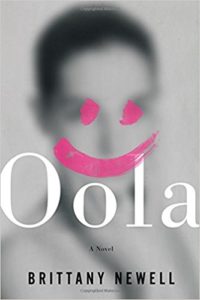 Oola by Brittany Newell
The jacket copy had me at "the wicked love child of American Psycho and Lolita." Oola, a music school dropout, sets out on a road trip across Europe with Leif, stopping to housesit for his parents' friends along the way. But soon her Oola's time with Leif turns dark and isolated, and the fun dynamic begins to shift into something sinister. Oola is a twisty story of privilege and creativity, built around the title character's young energy and sexuality. It's addictive and strange.
Backlist bump: Animals by Emma Jane Unsworth
YAY, BOOKS! That's it for me today – time to get back to reading! As always, it has been a delight to share recommendations with you. And if you want to hear more about books, old and new, you can find me on Twitter at MissLiberty, on Instagram at FranzenComesAlive, or Litsy under 'Liberty'!
Liberty