Today's Riot Rundown is sponsored by Perfect, the thrilling sequel to Flawed by Cecelia Ahern.
In this thrilling sequel to Flawed, Celestine North must make a choice: save just herself or risk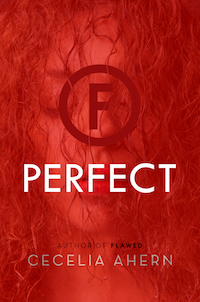 her own life to save all Flawed people.
Celestine lives in a society that demands perfection. After she was branded Flawed by a morality court, Celestine's life has completely fractured—all her freedoms gone. But Celestine has a secret—one that could bring the entire Flawed system crumbling to the ground. A secret that has already caused countless people to go missing.
With tensions building, can she prove that to be human in itself is to be Flawed?