Helllllooooooo YA Lovers!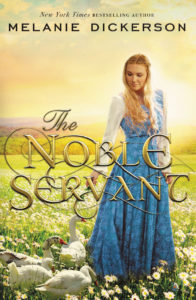 This week's edition of "What's Up in YA?" is sponsored by The Noble Servant by Melanie Dickerson.
New York Times bestselling author Melanie Dickerson returns with The Noble Servant, a retelling of the fairytale classic, The Goose Girl. In this medieval tale, Lady Magdalen is on her way to join the Duke of Wolfberg in marriage when her maidservant betrays her, takes her identity, and sends her down to the lowliest household position—tending the geese. But while out in the field, Magdalen encounters a mysterious shepherd who reveals that not all is as it seems in the castle, and it is up to them—the lowest of the low—to regain all that is lost.
____________________
Rather than the news round-up I'd intended to write this week, I had a different idea spring into my mind. Which doesn't mean there won't be a news roundup; it just means that'll come next week or the following week.
This week, we're going to talk a little bit about debut novels. But not necessarily in the sense you might be familiar.
Debut novels are, in the purest sense of the description, an author's very first book. It's been a label that's become a marketing tool and bastardized the meaning. I see more and more books being called an author's "debut YA psychological thriller" and other such nonsense. And sure, it may be the author's first time writing a debut YA psychological thriller, but it doesn't mean that it's their first time writing a book. They're just expanding their writing chops. It's a normal part of an authorial career; it's not necessarily a selling point in the same way that highlighting an author's very first book might be.
There was an interesting and fairly controversial post on Book Riot a few weeks back about having frontlist fatigue. Danika Ellis noted that she doesn't want to preorder the books of authors she doesn't know, in part because the race to the frontlist (& reading it to be "the first") can be exhausting. I get that completely from the reader side because taking a chance on an unknown is not only a risk, but it's also a financial hit ($20 for a YA book is not cheap, and even if you go the route of cheapest online retailer, it's still a pretty penny you plunk down without knowing). But from the author side of things, I make note that preorders are pretty important; they show interest in a book or author and that helps said author's career down the road, as those early sales are monumentally important.
In thinking about that piece — both sides of the discussion — I thought it might be worthwhile to do a round-up of some of the debut novels by authors who have new books hitting shelves soon. Some of these authors will be serving up only their second or third title, while others are staples in the YA world. I always find it interesting to see what book launched an author's career and what their writing looks like in more recent books.
All descriptions are from Goodreads, and the authors below are those who will have new books out (or have already published books) in the first half of this year.
In addition to highlighting these books, I leave a request for you, fair readers. I'd love to know what your favorite debut YA novel is. It can be something brand new, or it could be something from years gone by (like, say, Speak by Laurie Halse Anderson — it is mind-boggling to think that was her debut novel). If I get a good collection of responses, I'll pull them into another round-up for newsletter readers.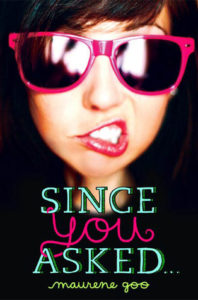 Since You Asked by Maurene Goo
No, no one asked, but Holly Kim will tell you what she thinks anyway.
Fifteen-year-old Holly Kim is the copyeditor for her high school's newspaper. When she accidentally submits an article that rips everyone to shreds, she gets her own column and rants her way through the school year. Can she survive homecoming, mean-girl cliques, jocks, secret admirers, Valentine's Day, and other high school embarrassments, all while struggling to balance her family's traditional Korean values?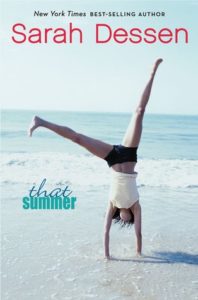 That Summer by Sarah Dessen
For fifteen-year-old Haven, life is changing too quickly. She's nearly six feet tall, her father is getting remarried, and her sister—the always perfect Ashley—is planning a wedding of her own. Haven wishes things could just go back to the way they were. Then an old boyfriend of Ashley's reenters the picture, and through him, Haven sees the past for what it really was, and comes to grips with the future.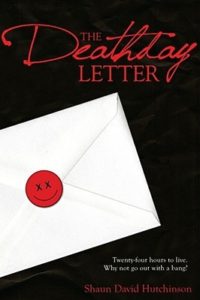 The Deathday Letter by Shaun David Hutchinson
The clock is ticking…
Ollie can't be bothered to care about anything but girls until he gets his Deathday Letter and learns he's going to die in twenty-four hours. Bummer.
Ollie does what he does best: nothing. Then his best friend convinces him to live a little, and go after Ronnie, the girl who recently trampled his about-to-expire heart. Ollie turns to carloads of pudding and over-the-top declarations, but even playing the death card doesn't work. All he wants is to set things right with the girl of his dreams. It's now or never.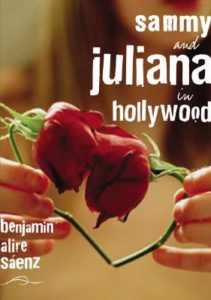 Sammy and Juliana in Hollywood by Benjamin Alire Saenz (note: this isn't his official debut, but because of how much his career has bloomed in the last few years, I thought it was worth pulling his debut YA novel into this list!)
The Hollywood where Sammy Santos lives is not one of glitz and glitter, but a barrio at the edge of a small New Mexico town. In the summer before his senior year, Sammy falls in love with the beautiful, independent, and intensely vulnerable Juliana. Sammy's chronicle of his senior year is both a love story and a litany of loss, the tale of his love not only for Juliana but for their friends, a generation from a barrio: tough, innocent, humorous, and determined to survive.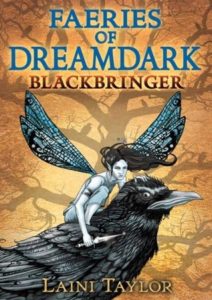 Blackbringer by Laini Taylor (note: she did a graphic novel with her husband previous to her first YA novel)
When the ancient evil of the Blackbringer rises to unmake the world, only one determined faerie stands in its way. However, Magpie Windwitch, granddaughter of the West Wind, is not like other faeries. While her kind live in seclusion deep in the forests of Dreamdark, she's devoted her life to tracking down and recapturing devils escaped from their ancient bottles, just as her hero, the legendary Bellatrix, did 25,000 years ago. With her faithful gang of crows, she travels the world fighting where others would choose to flee. But when a devil escapes from a bottle sealed by the ancient Djinn King himself, the creator of the world, she may be in over her head. How can a single faerie, even with the help of her friends, hope to defeat the impenetrable darkness of the Blackbringer?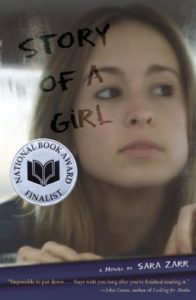 Story of a Girl by Sara Zarr
When she is caught in the backseat of a car with her older brother's best friend—Deanna Lambert's teenage life is changed forever. Struggling to overcome the lasting repercussions and the stifling role of "school slut," she longs to escape a life defined by her past. With subtle grace, complicated wisdom and striking emotion, Story of a Girl reminds us of our human capacity for resilience, epiphany and redemption.
The Astonishing Adventures of Fanboy and Goth Girl by Barry Lyga
Fanboy has never had it good, but lately his sophomore year is turning out to be its own special hell. The bullies have made him their favorite target, his best (and only) friend seems headed for the dark side (sports and popularity), and his pregnant mother and the step-fascist are eagerly awaiting the birth of the alien life form known as Fanboy's new little brother or sister.
Fanboy, though, has a secret: a graphic novel he's been working on without telling anyone, a graphic novel that he is convinced will lead to publication, fame, and—most important of all—a way out of the crappy little town he lives in and all the people that make it hell for him.
When Fanboy meets Kyra, a.k.a. Goth Girl, he finds an outrageous, cynical girl who shares his love of comics as well as his hatred for jocks and bullies. Fanboy can't resist someone who actually seems to understand him, and soon he finds himself willing to heed her advice—to ignore or crush anyone who stands in his way.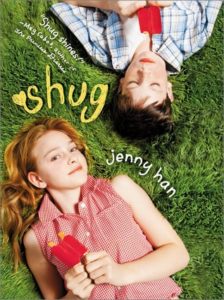 Shug by Jenny Han (middle grade with good young YA crossover and to editorialize, I'll add it's excellent on audio!)
SHUG
is clever and brave and true (on the inside, anyway). And she's about to become your new best friend.
Annemarie Wilcox, or Shug as her family calls her, is beginning to think there's nothing worse than being twelve. She's too tall, too freckled, and way too flat-chested. Shug is sure that there's not one good or amazing thing about her. And now she has to start junior high, where the friends she counts most dear aren't acting so dear anymore — especially Mark, the boy she's known her whole life through. Life is growing up all around her, and all Shug wants is for things to be like they used to be. How is a person supposed to prepare for what happens tomorrow when there's just no figuring out today?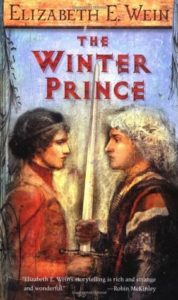 The Winter Prince by Elizabeth Wein
Medraut is the eldest son of Artos, high king of Britain; and, but for an accident of birth, would-be heir to the throne. Instead, his younger half-brother, Lleu, is chosen to be prince of Britain. Lleu is fragile, often ill, unskilled in weaponry and statesmanship, and childishly afraid of the dark. Even Lleu's twin sister, Goewin, seems more suited to rule the kingdom.
Medraut cannot bear to be commanded and contradicted by this weakling brother who he feels has usurped his birthright and his father's favor. Torn and bitter, haunted by jealousy, self-doubt, and thwarted ambition, he joins Morgause, the high king's treacherous sister, in a plot to force Artos to forfeit his power and kingdom in exchange for Lleu's life. But this plot soon proves to be much more – a battlefield on which Medraut is forced to decide, for good or evil, where his own allegiance truly lies..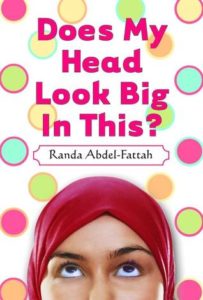 Does My Head Look Big In This? by Randa Abdel-Fattah
Sixteen-year-old Amal makes the decision to start wearing the hijab full-time and everyone has a reaction. Her parents, her teachers, her friends, people on the street. But she stands by her decision to embrace her faith and all that it is, even if it does make her a little different from everyone else.
Can she handle the taunts of "towel head," the prejudice of her classmates, and still attract the cutest boy in school?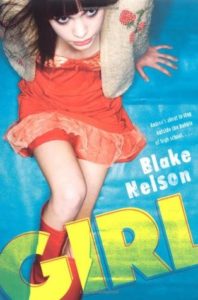 Girl by Blake Nelson
Welcome to the world of Portland teenager Andrea Marr, the bold, sexy, shy, often confused but always resilient heroine of Girl. Told in a voice that reads like the intimate diary of a young woman about to take life on full throttle, this wonderful debut novel chronicles Andrea's jittery journey from suburban mall to Portland's thriving underground rock scene – and back again, as she discovers sex, betrayal, and even love. A Catcher in the Rye for the "Grunge" generation, this instant classic will speak to anyone who has ever had to choose between the suffocation of conformity and the perils of rebellion.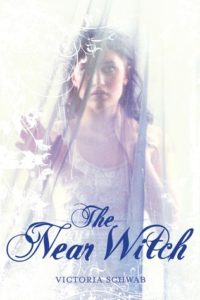 The Near Witch by Victoria Schwab
The Near Witch is only an old story told to frighten children.
If the wind calls at night, you must not listen. The wind is lonely, and always looking for company.
And there are no strangers in the town of Near.
These are the truths that Lexi has heard all her life.
But when an actual stranger-a boy who seems to fade like smoke-appears outside her home on the moor at night, she knows that at least one of these sayings is no longer true.
The next night, the children of Near start disappearing from their beds, and the mysterious boy falls under suspicion. Still, he insists on helping Lexi search for them. Something tells her she can trust him.
As the hunt for the children intensifies, so does Lexi's need to know-about the witch that just might be more than a bedtime story, about the wind that seems to speak through the walls at night, and about the history of this nameless boy.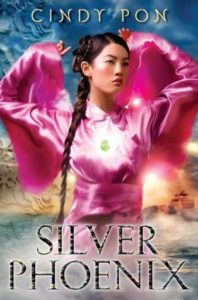 Silver Phoenix by Cindy Pon
No one wanted Ai Ling. And deep down she is relieved—despite the dishonor she has brought upon her family—to be unbetrothed and free, not some stranger's subservient bride banished to the inner quarters.
But now, something is after her. Something terrifying—a force she cannot comprehend. And as pieces of the puzzle start to fit together, Ai Ling begins to understand that her journey to the Palace of Fragrant Dreams isn't only a quest to find her beloved father but a venture with stakes larger than she could have imagined.
Bravery, intelligence, the will to fight and fight hard . . . she will need all of these things. Just as she will need the new and mysterious power growing within her. She will also need help.
It is Chen Yong who finds her partly submerged and barely breathing at the edge of a deep lake. There is something of unspeakable evil trying to drag her under. On a quest of his own, Chen Yong offers that help . . . and perhaps more.
____________________
Thanks for hanging out again, and don't forget — hit "reply" with your favorite debut YA novel.
– Kelly Jensen aka @veronikellymars