Today's Riot Rundown is sponsored by ​Girl in Disguise by Greer Macallister.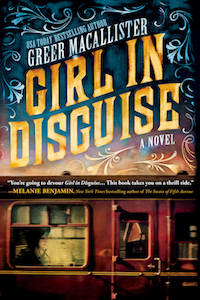 The streets of 1856 Chicago offer a desperate widow mostly trouble and ruin—unless that widow has a knack for manipulation and an unusually quick mind. In a bold move that no other woman has tried, Kate Warne convinces the legendary Allan Pinkerton to hire her as a detective.
Battling criminals and coworkers alike, Kate immerses herself in the dangerous life of an operative, winning the right to tackle some of the agency's toughest investigations. But is the woman she's becoming—capable of any and all lies, swapping identities like dresses—the true Kate? Or has the real disguise been the good girl she always thought she was?