February may be the shortest month, but it was jam-packed with amazing new books! I have a few great books to tell you about today, and you can hear about more wonderful books out today on this week's episode of the All the Books! Rebecca and I talked about a few awesome books we loved, including The Hate U Give, Everything Belongs to Us, and The Beast is an Animal.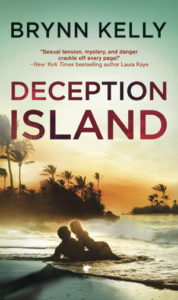 This week's newsletter is sponsored by Deception Island by Brynn Kelly.
Rafe Angelito thought he was done with the demons from his past—until his son is kidnapped. Blackmailed into abducting an American heiress, he soon finds himself trapped in paradise with a woman who's nothing he expects…and everything he desires.
Playing body double for a spoiled socialite was supposed to be Holly Ryan's ticket to freedom. Yet as scorching days melt into sultry nights, Holly is drawn to the mysterious capitaine, with his unexpected sense of honor and his searing touch. When they're double-crossed, they'll have to risk trusting each other in ways they never imagined.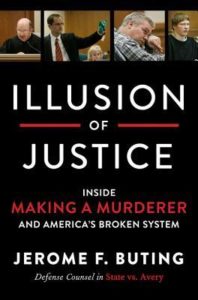 Illusion of Justice: Inside Making a Murderer and America's Broken System by Jerome F. Buting
If there was only one thing that people could agree on after watching Making a Murderer, it was that Steven Avery had a decent, kind defense team, comprised of two lawyers who really seemed to care. Now one of those lawyers has written a fascinating account of the case and his feelings on how the evidence was presented and how the state of Wisconsin failed to offer his client a fair trial. If you were transfixed by the show, you're going to want to read this book!
Backlist bump: Actual Innocence: When Justice Goes Wrong and How to Make it Right by Barry Scheck, Peter Neufeld, and Jim Dwyer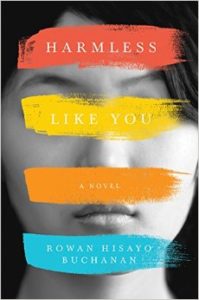 Harmless Like You by Rowan Hisayo Buchanan
A young Japanese woman struggling to be an artist in NYC must make tough decisions about her future. Yuki Oyama thinks she's on the way to living her dreams in the Big Apple, but a destructive relationship forces her to choose between her son and her career. Told between Yuki's past and her son's present, Harmless Like You is a powerful debut novel.
Backlist bump: Shelter by Jung Yun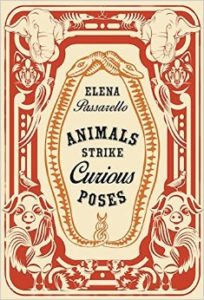 Animals Strike Curious Poses by Elena Passarello
I will admit I immediately wanted to read this because of the Prince lyric title. (And I am also a fan of her last book of essays.) This is a collection of sixteen essays, each pertaining to a famous member of the animal kingdom, and examined with Passarello's brilliant and fun insight. As a writer, she is an unusual treasure, and this book is a lot of fun.
Backlist bump: Let Me Clear My Throat: Essays by Elena Passarello
YAY, BOOKS! That's it for me today – time to get back to reading! I have been on a horror kick the last week – totally here for your recommendations. You can find me on Twitter at MissLiberty, on Instagram at FranzenComesAlive, or Litsy under 'Liberty'!
Liberty