Today's Riot Rundown is sponsored by A Tragic Kind Of Wonderful by Eric Lindstrom.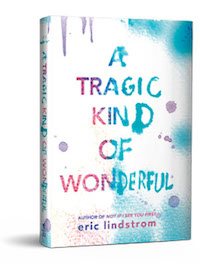 For Mel Hannigan, bipolar disorder makes life unpredictable. Her latest struggle is balancing her growing feelings in a new relationship with her instinct to conceal her diagnosis by keeping everyone at arm's length. But when a former friend confronts Mel with the truth about the way their relationship ended, deeply buried secrets threaten to upend her shaky equilibrium.
As the walls of Mel's compartmentalized world crumble, she fears that no one will accept her if they discover what she's been hiding. But would her friends really abandon her if they learned the truth? More importantly, can Mel risk everything to find out?