Holy cats, the month went by SO FAST. I hope you were able to read something fabulous. (And have you seen the Series of Unfortunate Events show yet? J'adore!) I have a few great books to tell you about today, and you can hear about more wonderful books on this week's episode of the All the Books! Rebecca and I talked about a few awesome books we loved, such as The Animators, Unspeakable Things, and The Brand New Catastrophe.
---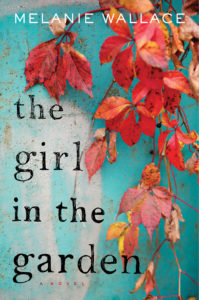 This week's newsletter is sponsored by The Girl in the Garden by Melanie Wallace.
When June arrives on the coast of New England, baby in arms, an untrustworthy man by her side, Mabel—who rents them a cabin—senses trouble. A few days later, the girl and her child are abandoned.
June is soon placed with Mabel's friend, Iris, in town, and her life becomes entwined with a number of locals who have known one another for decades: a wealthy recluse with a tragic past; a forsaken daughter returning for the first time in years; a lawyer, whose longings he can never reveal; and a kindly World War II veteran who serves as the town's sage. Surrounded by the personal histories and secrets of others, June finds the way forward for herself and her son amid revelations of the others' pasts, including loves—and crimes—from years ago.
In vivid, nuanced prose, Melanie Wallace explores the time-tested bonds of a small community, the healing power of friendship and love, and whether the wrongs of the past can ever be made right.
---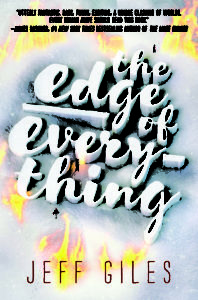 The Edge of Everything by Jeff Giles
After losing her father and the mysterious disappearance of her neighbors, seventeen-year-old Zoe thinks the year can't get any worse – then she and her brother are attacked. But they are rescued by the mysterious X, a bounty hunter from the Lowlands (aka Hell), who has been sent to claim the soul of their attacker. As X and Zoe become close, they learn that being together means fighting to change the rules of the world, which could lead to their destruction. This is a fun start to a new series!
Backlist bump: Truthwitch by Susan Dennard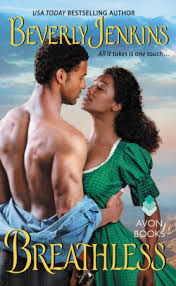 Breathless by Beverly Jenkins
A hot romance in the Wild West! Portia Carmichael is the manager at one of Arizona's nicest hotels and a fiercely independent woman who refuses to settle for just any suitor – and then a handsome stranger rides into town. (There's always a handsome stranger, right?) And he's determined to win Portia's heart. CUE THE KISSING PARTS. Jenkins is one of the best contemporary romance novelists working today. Her books are so smart and sexy! Two words: HUBBA HUBBA.
Backlist bump: Forbidden by Beverly Jenkins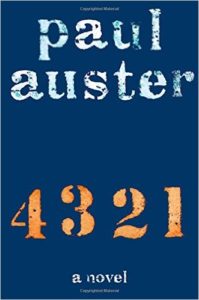 4 3 2 1 by Paul Auster
When I found out about this book, I squealed so much. Not only were we getting a new Auster novel, but it's 880 pages of a new Auster novel! It's a ambitious, sweeping story of love, family and fate, about four diverging paths for four versions of Archibald Isaac Ferguson. The stories of his lives are each wonderfully plotted. What are your other selves doing? This book is a tremendous achievement! (However, if you've never read Auster, I don't suggest starting here. Try the backlist bump first.)
Backlist bump: In the Country of Last Things by Paul Auster
YAY, BOOKS! That's it for me today – time to get back to reading! (I know, like I do anything else, right?) You can find me on Twitter at MissLiberty, on Instagram at FranzenComesAlive, or Litsy under 'Liberty'!
Liberty