We're three weeks into 2017 already! Have you read anything you have loved yet? Are you neck-deep in books? I got this cool idea from Litsy, where people are going to set aside $1 every time they read a book this year. It's a fun way to save up a few dollars – which can then be spent on more books, of course. And speaking of books (because that's what we do), I have a few great books to tell you about today, and you can hear about more wonderful books on this week's episode of the All the Books! Rebecca and I talked about a few awesome books we loved, such as The Man Who Shot Out My Eye Is Dead, The Futures, and Sirens.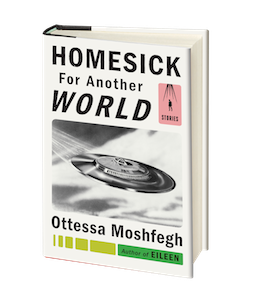 This week's newsletter is sponsored by Homesick for Another World by Ottessa Moshfegh.
An electrifying first collection from one of the most exciting short story writers of our time.
There's something eerily unsettling about Ottessa Moshfegh's stories, something almost dangerous, while also being delightful, and even laugh-out-loud funny. Her characters are all unsteady on their feet in one way or another; they all yearn for connection and betterment, though each in very different ways, but they are often tripped up by their own baser impulses and existential insecurities. Homesick for Another World is a master class in the varieties of self-deception across the gamut of individuals representing the human condition.
Little Deaths by Emma Flint
It's 1965, and Ruth Malone is a single mother in Queens, working as a cocktail waitress to support herself and her young son and daughter. But when her children go missing in the night, the police do not focus their investigation on who took the kids but on Ruth herself. Ruth's pleas for the cops to find who took her children go largely ignored as the detectives instead ask the pretty redhead about her boyfriends and her late-night drinking, because the police think Ruth did it for attention. Based on the real-life case of Alice Crimmins, Little Deaths is an examination of how a woman's lifestyle immediately made her a suspect and condemned her in the public eye, making it impossible for her to have a fair trial.
Backlist bump: The Song is You by Megan Abbott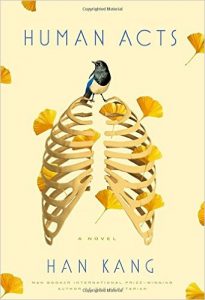 Human Acts by Han Kang
Set during a violent student uprising in South Korea, this is the story of the death of a young boy named Dong-ho; of the heartbreak and hopelessness felt by the oppressed; and of humankind's eternal struggle for justice and peace. Kang has once again painted a brutal and beautiful portrait of violence and love among people trying to find their voices. It's a raw, affecting novel.
Backlist bump: The Vegetarian by Han Kang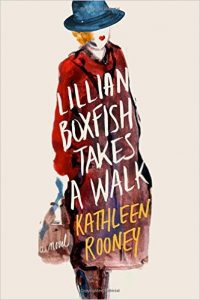 Lillian Boxfish Takes a Walk by Kathleen Rooney
On New Year's Eve in 1984, 85-year-old Lillian Boxfish decides to walk the ten miles into NYC to attend a party. Along the way, she reminisces about her life writing copy for Macy's, her loves and heartbreaks, and her role as the highest paid advertising woman in the country, while noting all that has changed in the city and her life. A charming love letter to NYC, Lillian Boxfish is perfect for fans of Harold Fry and Saint Mazie.
Backlist bump: Saint Mazie by Jami Attenberg
YAY, BOOKS! That's it for me today – time to get back to reading! I am still REALLY into reading about historical murder these days (but don't be scared). Especially books set around the mid-19th century to early 20th century, so if you have any book recommendations, fiction or nonfiction, please send them my way! You can find me on Twitter at MissLiberty, on Instagram at FranzenComesAlive, or Litsy under 'Liberty'!
Stay rad,
Liberty