The last newsletter of 2016. I can hardly believe it! Did everyone get books for the holidays? Well, you can still use more! There are a couple of wonderful books out today, for those of you looking to use your gift certificate and don't know what to get. And you can hear Rebecca and I discuss some of our highly anticipated releases of 2017 on this week's new episode of the All the Books! We talked about awesome books such as Fever Dream, Always Happy Hour, and Salt Houses.
We're giving away a $250 Barnes & Noble shopping spree. Go here to enter.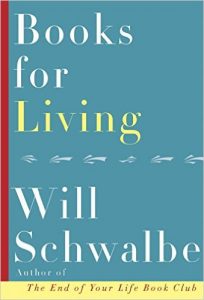 Books for Living by Will Schwalbe
The author of The End of Your Life Book Club returns with an informative, charming book packed full of great reading recommendations for all different situations that life throws at you, as well as stories behind his own life as a reader and interesting observations about how rich and fulfilling it is to live a life filled with a love of books. It's an epic nerdpurr for readers.
Backlist bump: Am I Alone Here?: Notes on Living to Read and Reading to Live by Peter Orner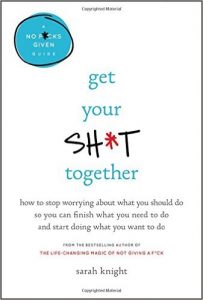 Get Your Sh*t Together: How to Stop Worrying About What You Should Do So You Can Finish What You Need to Do and Start Doing What You Want to Do (A No F*cks Given Guide) by Sarah Knight
Knight is back with the smart, mildly profane advice she is known for from her first book, The Life-Changing Magic of Not Giving a F*ck, and delivers lessons on how to stop engaging in self-sabotage and teach yourself to be happy and stay that way. And after the year we've had, who couldn't stand to be a little happier?
Backlist bump: The Life-Changing Magic of Not Giving a F*ck: How to Stop Spending Time You Don't Have with People You Don't Like Doing Things You Don't Want to Do (A No F*cks Given Guide) by Sarah Knight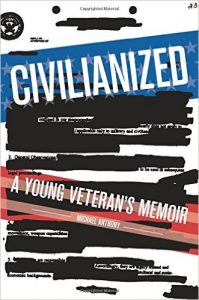 Civilianized: A Young Veteran's Memoir by Michael Anthony
When Anthony was twenty-one years old, he returned from twelve months of military service in Iraq feeling no different than when he left. Two weeks later he was hooked on pain killers, drunk most of the day, and picking fights with large strangers. Realizing he was suicidal, he came to the decision to end his life if things didn't improve in three months. This is his raw memoir of trying to come to terms with a wildly unstable world, how his military sevice changed him more than he originally realized, and how he found solid ground once again.
Backlist bump: Redeployment by Phil Klay
I'm so excited to turn my reading count back to zero on Sunday! I think it's going to be another amazing year for books. And if you want to learn more about all kinds of books or what I'm reading (and see lots of pictures of my cats, Millay and Steinbeck), or tell me about books you're reading, you can find me on Twitter at MissLiberty, on Instagram at FranzenComesAlive, or Litsy under 'Liberty'!
Stay rad!
Liberty