The holidays are almost upon us, but it's not too late to pick up a great book or ten for the people on your list (or yourself)! I've rounded up a few of my favorites from this year that will hopefully make someone you know happy. And you can hear Rebecca and I discuss some of our favorite nonfiction books of 2016 on this week's new episode of the All the Books! We talked about awesome books such as Ghostland, The Gene, and Invisible Man, Got the Whole World Watching.
We're giving away a $250 Barnes & Noble shopping spree. Go here to enter.

Atlas Obscura: An Explorer's Guide to the World's Hidden Wonders by Joshua Foer, Dylan Thuras, and Ella Morton
An amazing, illustrated atlas, filled with thousands of weird and fascinating places and things to see all around the globe! It's perfect for trivia buffs, history fiends, coffee table book enthusiasts, and travelers. Really, unless they hate fun, pretty much everyone will love this book.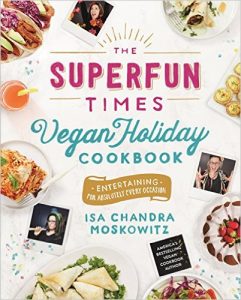 The Superfun Times Vegan Holiday Cookbook: Entertaining for Absolutely Every Occasion by Isa Chandra Moskowitz
Moskowitz is a goddess of the vegan community, but more than that, these recipes are delicious for everyone. I promise. As someone who eats vegan, I have had my share of awful vegan food. These recipes are delicious!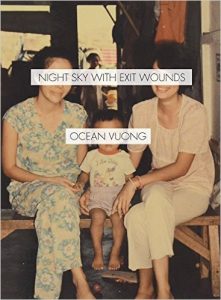 Night Sky with Exit Wounds by Ocean Vuong
If you have a poetry lover in your life, you can't go wrong with Vuong's powerful poems, which Michiko Kakutani compared to Emily Dickinson and Gerard Manley Hopkins. Everyone should read it.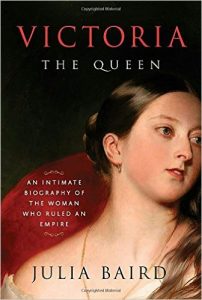 Victoria: The Queen: An Intimate Biography of the Woman Who Ruled an Empire by Julia Baird
The fascinating biography of a young woman who became a queen, the people who helped her, and the people who regretted getting in her way. She was quite an interesting person. Oh and the Victorian era is named after her, nbd.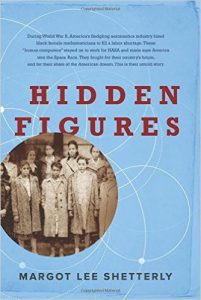 Hidden Figures: The American Dream and the Untold Story of the Black Women Mathematicians Who Helped Win the Space Race by Margot Lee Shetterly
Before you see the movie, read the book! It is an amazing story of the brilliant African American women enlisted to help NASA in a time when the country was working to keep them separate from their white counterparts, and how their contributions helped the United States achieve its space goals.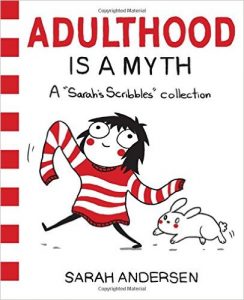 Adulthood is a Myth: A Sarah's Scribbles Collection by Sarah Andersen
Andersen hilariously and brilliantly captures why adulting is hard in these cartoons. If you and your friends and your family miss Hyperbole and a Half, this will help.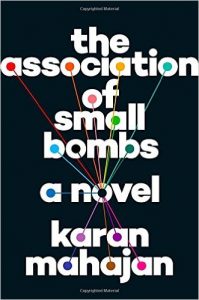 The Association of Small Bombs by Karan Mahajan
A powerful, devastating novel about the effects of terrorism on both the victims and the perpetrators, revolving around the survivor of a bombing. Easily one of the best novels of the year. I'm really looking forward to what Mahajan does next.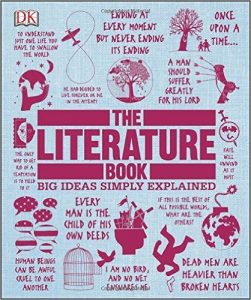 The Literature Book (Big Ideas Simply Explained) by James Canton
An epic nerdpurr, this book is FULL of images of literature and infographics about books throughout the history of the world. DK is the best at amazing image-filled books.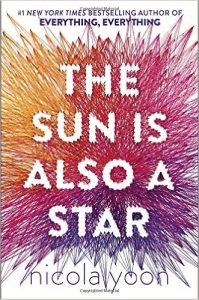 The Sun is Also a Star by Nicola Yoon
You don't have to be a ten to love this wonderful young adult novel about young love and science. This made pretty much every list this year.
Born to Run by Bruce Springsteen
BROOOOOOOOOOOOCE. In this charming memoir, the Boss spills (almost) everything about what it was like from his humble New Jersey beginnings to becoming one of the most famous musicians in the world.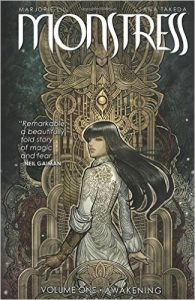 Monstress Volume 1: Awakening by Marjorie Liu and Sana Takeda
A bananapants horror fantasy set in an alternate 1900s Asia where women rule, Monstress is about a teenager who has survived many horrors of war only to discover there is something special about her. Inside her, really. And it is hungry. With the help of unusual friends, she must find out what it is if she is to control it.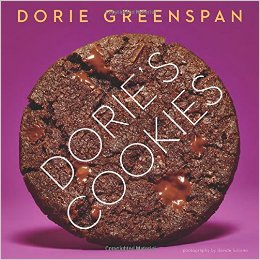 Dorie's Cookies by Dorie Greenspan
I cannot tell you how many times I have heard people rave about Dorie's cookies. Helpful hint: If you buy someone a cookie cookbook, it greatly increases the chances they will make you cookies.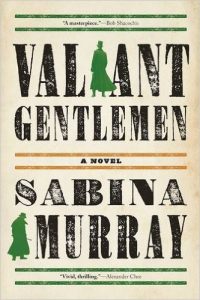 Valiant Gentlemen by Sabina Murray
A remarkable story of friendship and betrayal spanning four decades, based on the real-life relationship between Irish patriot Roger Casement and his best friend Herbert Ward.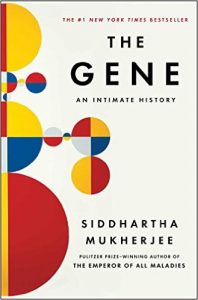 The Gene: An Intimate History by Siddhartha Mukherjee
Mukherjee takes the history of what we're made of and makes something of it. It's completely fascinating and full of "hey, didja know?" information to delight and amaze you.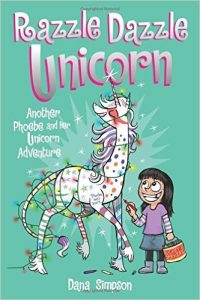 Razzle Dazzle Unicorn: Another Phoebe and Her Unicorn Adventure by Dana Simpson
The adventures of a young girl and her best friend, who happens to be a unicorn. It's like Calvin and Hobbes for the 21st century! This is the fourth book. You don't have to read them in order, but I highly recommend reading them all.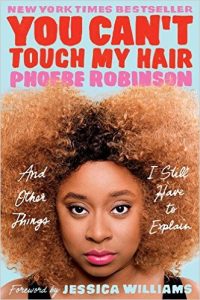 You Can't Touch My Hair: And Other Things I Still Have to Explain by Phoebe Robinson
Robinson, comedian and one half of the wonderful podcast 2 Dope Queens, has written smart, funny essays on race and feminism, and doused them with liberal amounts of pop culture references and a lot of heart. The funniest book I read this year.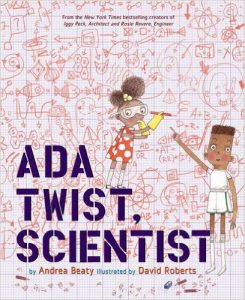 Ada Twist, Scientist by Andrea Beaty (Author), David Roberts (Illustrator)
Ada is curious about science, so she embarks on adventures to learn about all the things she's interested in, which may lead to more amazing discoveries!
That's it for me today. Have amazing holidays, kittens!!! And if you want to learn more about books (and see lots of pictures of my cats, Millay and Steinbeck), or tell me about books you're reading, you can find me on Twitter at MissLiberty, on Instagram at FranzenComesAlive, or Litsy under 'Liberty'!
Stay rad!
Liberty