While the last six weeks of the year are notoriously light on amazing new releases, there are still a few. So I have made you a list of notable books out this month. (Because I love you and I want you to read books and be happy!) And you can hear Rebecca and I discuss some of our favorite novels of 2016 on this week's new episode of the All the Books! We talked about awesome books such as The Underground Railroad, Homegoing, and Sweetgirl.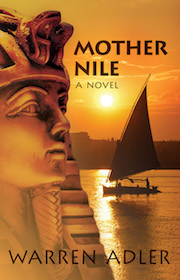 This week's newsletter is sponsored by Mother Nile by Warren Adler.
A dazzling triumph from the NYT bestselling author of The War of the Roses – high-caliber historical fiction that plunges readers into a rich, dark world of sex, power, politics, drugs, and Egypt.
A sweeping and ambitious novel spanning across two eras and the city at the center of it all,
Mother Nile is the story of Si, the American-born son of an Irish father and Egyptian mother, who goes on a journey through the winding streets of the City of the Dead in Cairo to solve a half-century-old mystery. When his mother makes an urgent plea on her deathbed, Si knows that he must go to Egypt to uncover the truth about his long-lost half-sister, conceived during his mother's affair with King Farouk.
Holiday deal alert! Get MOTHER NILE for $2.99 exclusively through Book Riot with this link.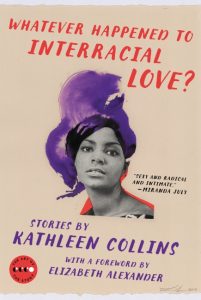 Whatever Happened to Interracial Love?: Stories by Kathleen Collins
The Undoing Project: A Friendship that Changed Our Minds by Michael Lewis
The Ornatrix by Kate Howard
A Woman Looking at Men Looking at Women: Essays on Art, Sex, and the Mind by Siri Histvedt
Show Me a Mountain by Kerry Young
Other Minds: The Octopus, the Sea, and the Deep Origins of Consciousness by Peter Godfrey-Smith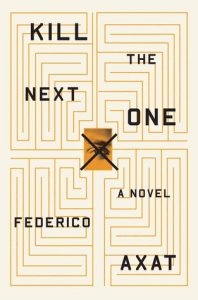 Kill the Next One by Federico Axat
Books for Living by Will Schwalbe
The Private Life of Mrs Sharma by Ratika Kapur
Island of the Mad by Laurie Sheck
Spies in Palestine: Love, Betrayal and the Heroic Life of Sarah Aaronsohn by James Srodes
Piano Tide by Kathleen Dean Moore
The Boy Who Escaped Paradise by J. M. Lee (Author), Chi-Young Kim Translator (Translator)
The Hot Topic: A Life-Changing Look at the Change of Life by Christa D'Souza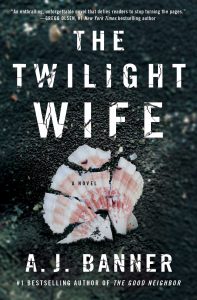 The Twilight Wife by A.J. Banner
Civilianized: A Young Veteran's Memoir by Michael Anthony
Get Your Sh*t Together: How to Stop Worrying About What You Should Do So You Can Finish What You Need to Do and Start Doing What You Want to Do (A No F*cks Given Guide) by Sarah Knight
YAY, BOOKS! That's it for me today. And if you want to learn more about books (and see lots of pictures of my cats, Millay and Steinbeck), or tell me about books you're reading, you can find me on Twitter at MissLiberty, on Instagram at FranzenComesAlive, or Litsy under 'Liberty'!
Stay rad!
Liberty