Today's The Stack is sponsored by COMIC BENTO, the original graphic novel subscription box service.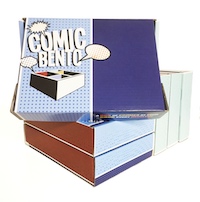 Comic Bento is the original Graphic Novel subscription box!! Every month a box filled with $60-$80 worth of Graphic Novels ships right to your door! With a different theme each month, you're sure to discover classic favorites, hidden gems and new and exciting worlds among the curated selections! If you're a longtime comics reader or new to the world of ink and excitement, Comic Bento is for you!
Head to www.comicbento.com and subscribe! Use code RIOT15 and get 15% off your subscription!