Hello YA fans!

This week's edition of "What's Up in YA?" is sponsored by Swoon Reads.
Swoon Reads publishes the latest and greatest in YA fiction with the help of readers and writers like you. We're dedicated to the undiscovered, and we seek out the very best in bright, new bookish talent. From heroic epics, to alien adventures, to all-the-feels romance—if you're loving it, we'll publish it. We involve our community in every step of the publishing process, and work closely with selected writers to get their book ready for publication. Together, we bring new stories to life, because we believe that great books are better shared.
____________________
Last week I responded to some angry emails about how the YA newsletter from Book Riot should not be about politics. And for the most part, that was received well.
But I did get this email from a reader and thought it worth sharing here for a couple of reasons: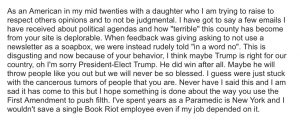 The sender, who identified themselves as "Tyler," suggests that they're trying to raise their daughter to respect the opinions of others and not to be judgmental. "Tyler" offers up some kind words following that opening, including calling people like myself and other Book Riot staff "cancerous tumors of people" who should be left for dead.
Well, Tyler, whether you're still reading or not, one thing I wanted to address to the 25,000 subscribers of this newsletter is this: your daughter is witnessing some grade-A bullying and harassment at the hand of one of her parents. If your intent is to raise her to be respectful and non-judgmental, may I offer up a book list that might help guide your daughter in a better direction than the one you're showing her?
"Tyler," pass these books about bullying and harassment on to your daughter so she can learn what not to do.
All descriptions are from Goodreads. As much as it kills me to say these books are going to become more and more relevant, well, if that email about my YA newsletter is any indication, these books are going to become more and more relevant. Likewise, I fear that we're going to begin seeing more YA books hitting the scene where bullying is racially or religiously motivated in ways we haven't seen before.
Because they, too, are…and will continue to be…horribly necessary.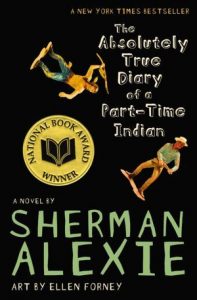 The Absolutely True Diary of a Part-Time Indian by Sherman Alexie
Heartbreaking, funny, and beautifully written, The Absolutely True Diary of a Part-Time Indian, which is based on the author's own experiences, coupled with poignant drawings by Ellen Forney that reflect the character's art, chronicles the contemporary adolescence of one Native American boy as he attempts to break away from the life he was destined to live.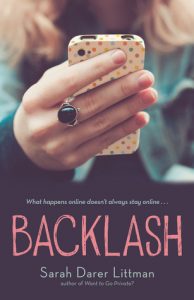 Backlash by Sarah Darer Littman
He says: You're an awful person.
He says: What makes you think I would ever ask you out?
He says: The world would be a better place without you in it.
Lara just got told off on Facebook.
She thought that Christian liked her, that he was finally going to ask her to his school's homecoming dance. They've been talking online for weeks, so what's with the sudden change? And where does he get off saying horrible things on her wall? Even worse – are they true?
It's been a long time since Lara's felt this bad, this depressed, this ugly. She's worked really hard to become pretty and happy – and make new friends after what happened in middle school.
Bree used to be best friends with overweight, depressed Lara, but constantly listening to Lara's issues got to be too much. Secretly, Bree's glad Christian called Lara out. Lara's not nearly as amazing as people think. But no one realized just how far Christian's harsh comments would push Lara. Not even Bree.
As online life collides with real life, things spiral out of control, and not just for Lara. Because when the truth starts to come together, the backlash is even more devastating than anyone could have ever imagined.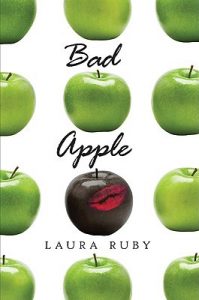 Bad Apple by Laura Ruby
High-school junior Tola Riley has green hair, a nose ring, an attitude problem, and a fondness for fairy tales, which are a great escape from real life. Everyone thinks she's crazy; everyone says so. Everyone except Mr. Mymer, her art teacher. He gets her paintings and lets her hang out in the art room during lonely lunch periods.
But then rumors start flying and Tola is suddenly the center of a scandal. The whole town is judging her—even her family. When Mr. Mymer is suspended for what everyone thinks is an affair, she has no choice but to break her silence. Fairy tales won't help her this time . . . so how can she tell the truth? And, more importantly, will anyone believe her?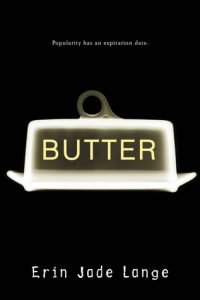 Butter by Erin Jade Lange
A lonely obese boy everyone calls "Butter" is about to make history. He is going to eat himself to death-live on the Internet-and everyone is invited to watch. When he first makes the announcement online to his classmates, Butter expects pity, insults, and possibly sheer indifference. What he gets are morbid cheerleaders rallying around his deadly plan. Yet as their dark encouragement grows, it begins to feel a lot like popularity. And that feels good. But what happens when Butter reaches his suicide deadline? Can he live with the fallout if he doesn't go through with his plans?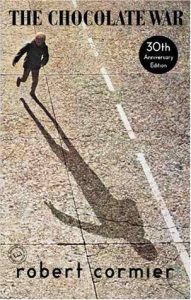 The Chocolate War by Robert Cormier
Jerry Renault ponders the question on the poster in his locker: Do I dare disturb the universe? Refusing to sell chocolates in the annual Trinity school fund-raiser may not seem like a radical thing to do. But when Jerry challenges a secret school society called The Vigils, his defiant act turns into an all-out war. Now the only question is: Who will survive? First published in 1974, Robert Cormier's groundbreaking novel, an unflinching portrait of corruption and cruelty, has become a modern classic.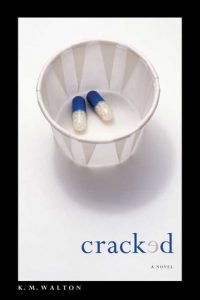 Cracked by KM Walton
Sometimes there's no easy way out.
Victor hates his life. He has no friends, gets beaten up at school, and his parents are always criticizing him. Tired of feeling miserable, Victor takes a bottle of his mother's sleeping pills—only to wake up in the hospital.
Bull is angry, and takes all of his rage out on Victor. That makes him feel better, at least a little. But it doesn't stop Bull's grandfather from getting drunk and hitting him. So Bull tries to defend himself with a loaded gun.
When Victor and Bull end up as roommates in the same psych ward, there's no way to escape each other or their problems. Which means things are going to get worse—much worse—before they get better.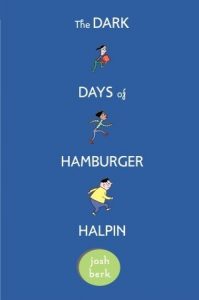 The Dark Days of Hamburger Halpin by Josh Berk
Being a hefty, deaf newcomer almost makes Will Halpin the least popular guy at Coaler High. But when he befriends the only guy less popular than him, the dork-namic duo has the smarts and guts to figure out who knocked off the star quarterback. Will can't hear what's going on, but he's a great observer. So, who did it? And why does that guy talk to his fingers? And will the beautiful girl ever notice him? (Okay, so Will's interested in more than just murder . . .)
Those who prefer their heroes to be not-so-usual and with a side of wiseguy will gobble up this witty, geeks-rule debut.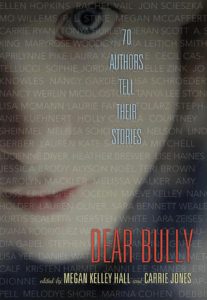 Dear Bully: 70 Authors Tell Their Story edited by Megan Kelley Hall
Discover how Lauren Kate transformed the feeling of that one mean girl getting under her skin into her first novel, how Lauren Oliver learned to celebrate ambiguity in her classmates and in herself, and how R.L. Stine turned being the "funny guy" into the best defense against the bullies in his class.
Today's top authors for teens come together to share their stories about bullying—as silent observers on the sidelines of high school, as victims, and as perpetrators—in a collection at turns moving and self-effacing, but always deeply personal.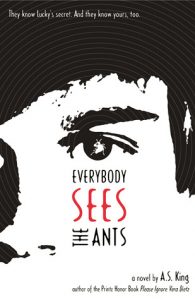 Everybody Sees the Ants by AS King
Lucky Linderman didn't ask for his life. He didn't ask his grandfather not to come home from the Vietnam War. He didn't ask for a father who never got over it. He didn't ask for a mother who keeps pretending their dysfunctional family is fine. And he didn't ask to be the target of Nader McMillan's relentless bullying, which has finally gone too far.
But Lucky has a secret–one that helps him wade through the daily mundane torture of his life. In his dreams, Lucky escapes to the war-ridden jungles of Laos–the prison his grandfather couldn't escape–where Lucky can be a real man, an adventurer, and a hero. It's dangerous and wild, and it's a place where his life just might be worth living. But how long can Lucky keep hiding in his dreams before reality forces its way inside?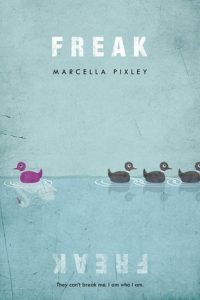 Freak by Marcella Pixley
For Miriam Fisher, a budding poet who reads the Oxford English Dictionary for fun, seventh grade is a year etched in her memory "clear as pain." That's the year her older sister, Deborah, once her best buddy and fellow "alien," bloomed like a beautiful flower and joined the high school in-crowd. That's the year high school senior Artie Rosenberg, the "hottest guy in the drama club" and, Miriam thinks, her soul mate, comes to live with Miriam's family. And that's the year the popular "watermelon girls" turn up the heat in their cruel harassment of Miriam—ripping her life wide open in shocking, unexpected ways. Teased and taunted in school, Miriam is pushed toward breaking, until, in a gripping climax, she finds the inner strength to prove she's a force to be reckoned with.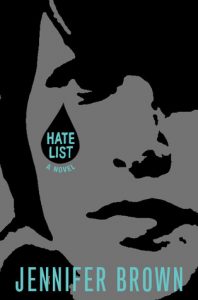 Hate List by Jennifer Brown
Five months ago, Valerie Leftman's boyfriend, Nick, opened fire on their school cafeteria. Shot trying to stop him, Valerie inadvertently saved the life of a classmate, but was implicated in the shootings because of the list she helped create. A list of people and things she and Nick hated. The list he used to pick his targets.
Now, after a summer of seclusion, Val is forced to confront her guilt as she returns to school to complete her senior year. Haunted by the memory of the boyfriend she still loves and navigating rocky relationships with her family, former friends and the girl whose life she saved, Val must come to grips with the tragedy that took place and her role in it, in order to make amends and move on with her life.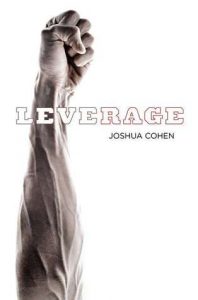 Leverage by Joshua C Cohen
There's an extraordinary price for victory at Oregrove High. It is paid on – and off – the football field. And it claims its victims without mercy – including the most innocent bystanders.
When a violent, steroid-infused, ever-escalating prank war has devastating consequences, an unlikely friendship between a talented but emotionally damaged fullback and a promising gymnast might hold the key to a school's salvation.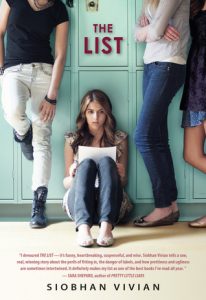 The List by Siobhan Vivian
An intense look at the rules of high school attraction – and the price that's paid for them.
It happens every year. A list is posted, and one girl from each grade is chosen as the prettiest, and another is chosen as the ugliest. Nobody knows who makes the list. It almost doesn't matter. The damage is done the minute it goes up.
This is the story of eight girls, freshman to senior, "pretty" and "ugly." And it's also the story of how we see ourselves, and how other people see us, and the tangled connection of the two.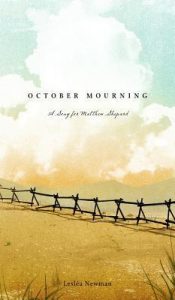 October Mourning: A Song for Matthew Shepard by Leslea Newman
On the night of October 6, 1998, a gay twenty-one-year-old college student named Matthew Shepard was lured from a Wyoming bar by two young men, savagely beaten, tied to a remote fence, and left to die. Gay Awareness Week was beginning at the University of Wyoming, and the keynote speaker was Lesléa Newman, discussing her book Heather Has Two Mommies. Shaken, the author addressed the large audience that gathered, but she remained haunted by Matthew's murder. October Mourning, a novel in verse, is her deeply felt response to the events of that tragic day. Using her poetic imagination, the author creates fictitious monologues from various points of view, including the fence Matthew was tied to, the stars that watched over him, the deer that kept him company, and Matthew himself. More than a decade later, this stunning cycle of sixty-eight poems serves as an illumination for readers too young to remember, and as a powerful, enduring tribute to Matthew Shepard's life.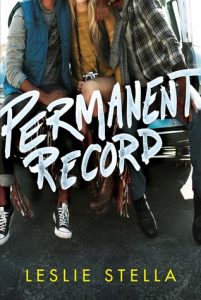 Permanent Record by Leslie Stella
Being yourself can be such a bad idea sometimes. For sixteen-year-old Badi Hessamizadeh, life is a series of public humiliations. After withdrawing from public school under mysterious circumstances, Badi enters Magnificat Academy as a junior. To make things "easier," his dad has even given him a new name: Bud Hess. Grappling with his Iranian-American identity, clinical depression, bullying, and a barely bottled rage, Bud is an outcast who copes by resorting to small revenges and covert acts of defiance, but the pressures of his home life, plummeting grades, and the unrequited affection of his new friend, Nikki, prime him for a more dangerous revolution. Strange letters to the editor begin to appear in Magnificat's newspaper, hinting that some tragedy will befall the school. Suspicion falls on Bud, and he and Nikki struggle to uncover the real culprit and clear Bud's name.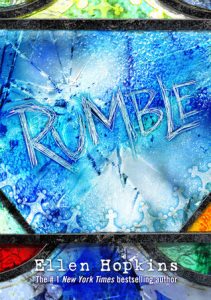 Rumble by Ellen Hopkins
Matthew Turner doesn't have faith in anything.
Not in family—his is a shambles after his younger brother was bullied into suicide. Not in so-called friends who turn their backs when things get tough. Not in some all-powerful creator who lets too much bad stuff happen. And certainly not in some "It Gets Better" psychobabble.
No matter what his girlfriend Hayden says about faith and forgiveness, there's no way Matt's letting go of blame. He's decided to "live large and go out with a huge bang," and whatever happens happens. But when a horrific event plunges Matt into a dark, silent place, he hears a rumble…a rumble that wakes him up, calling everything he's ever disbelieved into question.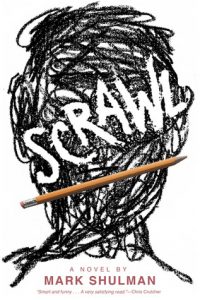 Scrawl by Mark Shulman
Tod Munn is a bully. He's tough, but times are even tougher. The wimps have stopped coughing up their lunch money. The administration is cracking down. Then to make things worse, Tod and his friends get busted doing something bad. Something really bad.
Lucky Tod must spend his daily detention in a hot, empty room with Mrs. Woodrow, a no-nonsense guidance counselor. He doesn't know why he's there, but she does. Tod's punishment: to scrawl his story in a beat-up notebook. He can be painfully funny and he can be brutally honest. But can Mrs. Woodrow help Tod stop playing the bad guy before he actually turns into one . . . for real?
Read Tod's notebook for yourself.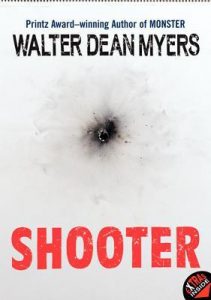 Shooter by Walter Dean Myers
Cameron: "Deep inside, you know that whoever gets up in your face gets there because he knows you′re nothing, and he knows that you know it too."
Carla: "What I′m trying to do is to get by — not even get over, just get by."
Leonard: "I have bought a gaw-juss weapon. It lies beneath my bed like a secret lover, quiet, powerful, waiting to work my magic."
Statement of Fact: 17-year-old white male found dead in the aftermath of a shooting incident at Madison High School in Harrison County.
Conclusion: Death by self-inflicted wound.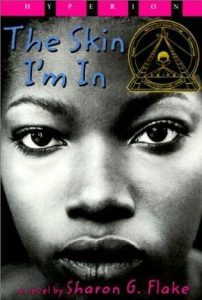 The Skin I'm In by Sharon Flake
Miss Saunders, whose skin is blotched with a rare skin condition, serves as a mirror to Maleeka Madison's struggle against the burden of low self-esteem that many black girls face when they're darker skinned. Miss Saunders is tough and through this, Maleeka learns to stand up to tough-talking Charlese.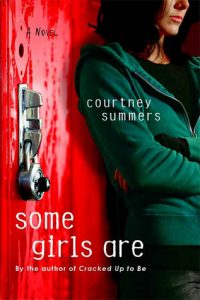 Some Girls Are by Courtney Summers
Climbing to the top of the social ladder is hard—falling from it is even harder.  Regina Afton used to be a member of the Fearsome Fivesome, an all-girl clique both feared and revered by the students at Hallowell High… until vicious rumors about her—and her best friend's boyfriend—start going around.  Now Regina's been frozen out, and her ex-best friends are out for revenge.  If Regina were guilty, it would be one thing, but the rumors are far from the terrifying truth, and the bullying is getting more intense by the day.  She takes solace in the company of Michael Hayden, a misfit with a tragic past whom she herself used to bully.  Friendship doesn't come easily for these onetime enemies, and as Regina works hard to make amends for her past, she realizes Michael could be more than just a friend…if threats from the Fearsome Foursome don't break them both first.
Tease by Amanda Maciel
Emma Putnam is dead, and it's all Sara Wharton's fault. At least, that's what everyone seems to think. Sara, along with her best friend and three other classmates, has been criminally charged for the bullying and harassment that led to Emma's shocking suicide. Now Sara is the one who's ostracized, already guilty according to her peers, the community, and the media. In the summer before her senior year, in between meetings with lawyers and a court-recommended therapist, Sara is forced to reflect on the events that brought her to this moment—and ultimately consider her own role in an undeniable tragedy. And she'll have to find a way to move forward, even when it feels like her own life is over.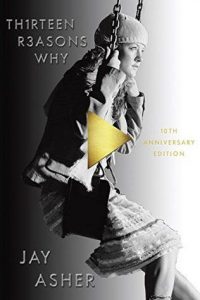 Thirteen Reasons Why by Jay Asher
Clay Jensen returns home from school to find a strange package with his name on it lying on his porch. Inside he discovers several cassette tapes recorded by Hannah Baker–his classmate and crush–who committed suicide two weeks earlier. Hannah's voice tells him that there are thirteen reasons why she decided to end her life. Clay is one of them. If he listens, he'll find out why.
Clay spends the night crisscrossing his town with Hannah as his guide. He becomes a firsthand witness to Hannah's pain, and as he follows Hannah's recorded words throughout his town, what he discovers changes his life forever.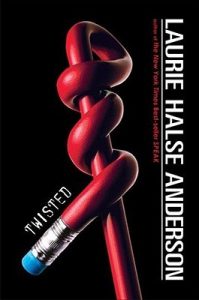 Twisted by Laurie Halse Anderson
High school senior Tyler Miller used to be the kind of guy who faded into the background—average student, average looks, average dysfunctional family. But since he got busted for doing graffiti on the school, and spent the summer doing outdoor work to pay for it, he stands out like you wouldn't believe. His new physique attracts the attention of queen bee Bethany Milbury, who just so happens to be his father's boss's daughter, the sister of his biggest enemy—and Tyler's secret crush. And that sets off a string of events and changes that have Tyler questioning his place in the school, in his family, and in the world.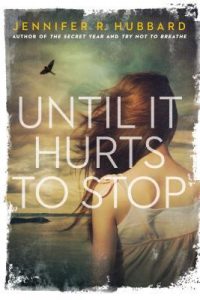 Until It Hurts to Stop by Jennifer R. Hubbard
When you can't trust anyone, how can you ever feel safe?
In seventh grade, Maggie Camden was the class outcast. Every day, the other girls tripped her, pinched her, trapped her in the bathroom, told her she would be better off dead. Four years have passed since then, and Maggie's tormentors seem to have moved on. The ringleader of them all, Raleigh Barringer, even moved out of town. But Maggie has never stopped watching for attacks, and every laugh still sounds like it's at her expense. The only time Maggie feels at peace is when she's hiking up in the mountains with her best friend, Nick. Lately, though, there's a new sort of tension between the two of them—a tension both dangerous and delicious. But how can Maggie expect anything more out of Nick when all she's ever been told is that she's ugly, she's pathetic, she's unworthy of love? And how can she ever feel safe, now that Raleigh Barringer is suddenly—terrifyingly—back in town?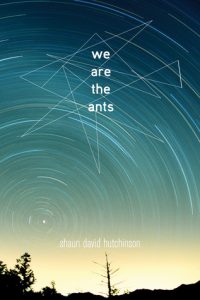 We Are The Ants by Shaun David Hutchinson
There are a few things Henry Denton knows, and a few things he doesn't.
Henry knows that his mom is struggling to keep the family together, and coping by chain-smoking cigarettes. He knows that his older brother is a college dropout with a pregnant girlfriend. He knows that he is slowly losing his grandmother to Alzheimer's. And he knows that his boyfriend committed suicide last year.
What Henry doesn't know is why the aliens chose to abduct him when he was thirteen, and he doesn't know why they continue to steal him from his bed and take him aboard their ship. He doesn't know why the world is going to end or why the aliens have offered him the opportunity to avert the impending disaster by pressing a big red button.
But they have. And they've only given him 144 days to make up his mind.
The question is whether Henry thinks the world is worth saving. That is, until he meets Diego Vega, an artist with a secret past who forces Henry to question his beliefs, his place in the universe, and whether any of it really matters. But before Henry can save the world, he's got to figure out how to save himself, and the aliens haven't given him a button for that.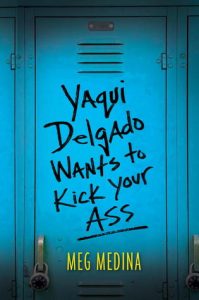 Yaqui Delgado Wants To Kick Your Ass by Meg Medina
One morning before school, some girl tells Piddy Sanchez that Yaqui Delgado hates her and wants to kick her ass. Piddy doesn't even know who Yaqui is, never mind what she's done to piss her off. Word is that Yaqui thinks Piddy is stuck-up, shakes her stuff when she walks, and isn't Latin enough with her white skin, good grades, and no accent. And Yaqui isn't kidding around, so Piddy better watch her back. At first Piddy is more concerned with trying to find out more about the father she's never met and how to balance honors courses with her weekend job at the neighborhood hair salon. But as the harassment escalates, avoiding Yaqui and her gang starts to take over Piddy's life. Is there any way for Piddy to survive without closing herself off or running away? In an all-too-realistic novel, Meg Medina portrays a sympathetic heroine who is forced to decide who she really is.
There aren't as many YA books about harassment or cyberbullying as I initially thought there might be as I began compiling the list. Likewise, the above isn't comprehensive, but it should be a great start for readers, like "Tyler"'s daughter, who might need to find some familiarity, comfort, or empathy in a good book.
And "Tyler," because I write the YA newsletter and am influenced by the young folks in the stories to sometimes feel the need to be juvenile, I've got a book for you, too.
Ready?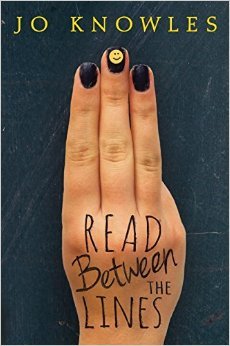 Thanks for hanging, YA fans, and remember: you influence the teens in your lives…but it's you who decides whether that's a positive thing or a negative thing.
See you next week!
____________________
PS — those of you reading this who are writers, here is a killer book idea: one or more of the parents of a teen in your YA book are online bullies who get their jollies by putting down people they don't know…or that they DO know and are too chicken to bully in person.