Holy cats, it's Tuesday again already! Just enough time to grab a new book to hide behind at Thanksgiving dinner. The book at the top of my shopping list is The Princess Diarist by Carrie Fisher, in which she supposedly dishes up all the gossip about the set of the first Star Wars film. YES, PLEASE. And on this week's episode of the All the Books! Rebecca and I talked about a lot of books, including Scythe, Eating Words, and the two new Queen Victoria books.
This week's newsletter is sponsored by Letters of Note: Volume 2 compiled by Shaun Usher.
From the editor of the New York Times bestseller and instant classic Letters of Note, comes this companion volume of more than 125 captivating letters. Each turn of the page brings delight and discovery in a collection of correspondence that spans centuries and place, written by the famous, the not-so-famous, and the downright infamous. Entries are accompanied by a transcript of the letter, a short contextual introduction, and a spirited illustration—in most cases, a facsimile of the letter itself. As surprising as it is entertaining, Letters of Note: Volume 2 is a book of endless enjoyment and lasting value.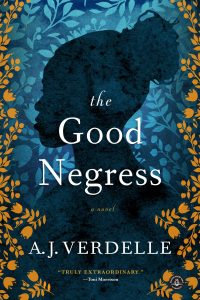 The Good Negress by A.J. Verdelle
Algonquin Books has brought this stunner–originally released in 1995– back in paperback. Set in the 1960s, it's the story of a teenage black girl named Denise, who is sent from her grandmother's rural Virginia home to live with her estranged mother in Detroit, where she is expected to do chores and help care for her mother's new baby. But when a teacher opens Denise's eyes to the possibilites of the world outside her new home, she is torn between responsibility and independence. This finalist for the PEN/Faulkner award is a beautiful, necessary addition to any library.
Backlist bump: Caucasia by Danzy Senna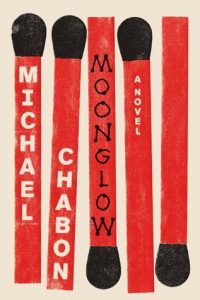 Moonglow by Michael Chabon
The powerful driving force of Chabon's new novel is the deathbed confessions of the narrator's grandfather. Revealing the pains and surprises caused by secrets, lies, and war, Moonglow is a rich examination of a family history built on hidden truths, an emotional love story, and a fantastic work of autobiographical family history-turned-novel. (The novel is based on Chabon's own grandfather's stories.)
Backlist bump: Manhood for Amateurs: The Pleasures and Regrets of a Husband, Father, and Son by Michael Chabon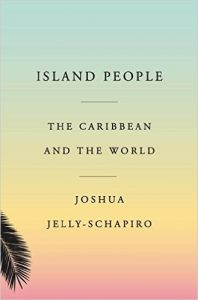 Island People: The Caribbean and the World by Joshua Jelly-Schapiro
A comprehensive and intriguing look at the nations of the Caribbean, their shifting identities through the centuries, and their music, politics, religions, cutltures, and people. Jelly-Schapiro delves deep into the sometimes ugly history of such beautiful places, as well as thoroughly examining what role the Caribban has played in shaping the present world. But you don 't have to take my word for it – it's also highly recommended by Marlon James! I'll read anything he tells me to read.
Backlist bump: The Sex Lives of Cannibals: Adrift in the Equatorial Pacific by J. Maarten Troost
YAY, BOOKS! That's it for me today – time to get back to reading! If you want to learn more about books (and see lots of pictures of my cats, Millay and Steinbeck), or tell me about books you're reading, you can find me on Twitter at MissLiberty, on Instagram at FranzenComesAlive, or Litsy under 'Liberty'!
Stay rad!
Liberty