Happy Tuesday! Halloween is almost upon us, so I thought it would be fun to discuss scary books, in case you haven't had your fill yet, or you can't get enough of them. Before I do that, I want to shout out We Show What We Have Learned and Other Stories by Clare Beams, which is out today. SO GOOD. And on this week's episode of the All the Books! Rebecca and I talked about some of the books coming out today and more, including Am I Alone Here, On Living, and Bruja. (Plus, don't miss our bonus episode about the Read Harder Challenge!)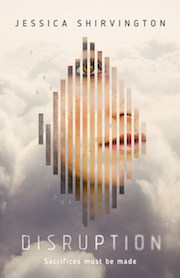 This week's newsletter is sponsored by Disruption by Jessica Shirvington.
What if a microchip could identify your perfect match? What if it could be used against you and the ones you love?

Eight years ago, Mercer Corporation's M-Bands became mandatory. An evolution of the smartphone, the bracelets promised an easier life. Instead, they have come to control it.

Two years ago, Maggie Stevens watched helplessly as one of the people she loved most was taken from her, shattering her world as she knew it. Now, Maggie is ready. And Quentin Mercer – heir to the M-Corp empire – has become key to Maggie's plan. But as the pieces of her dangerous design fall into place, could Quentin's involvement destroy everything she's fought for?

In a world full of broken promises, the ones Maggie must keep could be the most heartbreaking.
Before we get into today's recommendations, enter for a chance to win a $50 VISA gift card by taking this quick survey.
The Good House by Tananarive Due
A woman in Tacoma learns that the nickname of the house she has inherited – The Good House – is a misnomer. A rich, complex scary novel, and more like Stephen King than anything else I've ever read.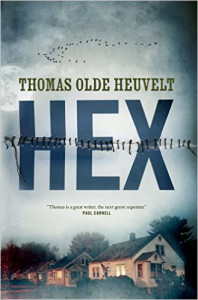 HEX by Thomas Olde Heuvelt
Everything was going fine in the town of Black Spring: birds were singing, the sky was blue, the horrid scary witch that lives in the town was wandering undisturbed – until someone decides to unleash her.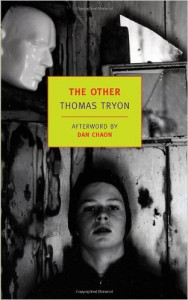 The Other by Thomas Tryon
Holland and Niles Perry, while identical in looks, are about as different in personality as twins can be. And the bad twin is about to make things a whole lot worse. (I highly recommend the NYRB Classics edition with the Dan Chaon introduction!)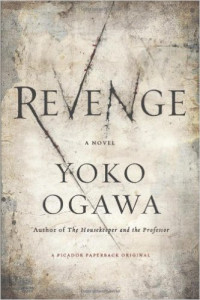 Revenge: Eleven Dark Tales by Yoko Ogawa (Author), Stephen Snyder (Translator)
Beautifully written tales of the ugliness that lies in the hearts of humans, including a murderous landlady, jealous lovers, and a museum of torture.
I Remember You by Yrsa Sigurðardóttir (Author), Philip Roughton (Translator)
Three friends decide an abandoned home on a hard-to-reach island would be the perfect place to open a bed and breakfast. But secrets old and new come bubbling to the surface shortly after their arrival. This is the spookiest ghost story I've read in the last few years! (Also, every time I mention or think of this book, I end up with the Skid Row song stuck in my head.)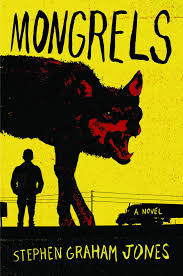 Mongrels by Stephen Graham Jones
A coming-of-age story about a young boy who may or may not be being raised by werewolves. Gritty, disturbing, and great fun! (Also check out SGJ's collection After the People Lights Have Gone Off.)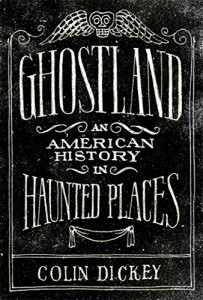 Ghostland: An American History in Haunted Places by Colin Dickey
Nonfiction about some of the most haunted places in America, and a thoughtful look at what it means for a place to be haunted, and how the stories travel and change through the years.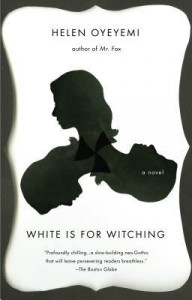 White is for Witching by Helen Oyeyemi
Four generations of Silver women live together in an old house in a closed off town. But when one of the women dies, her daughter begins experiencing strange symptoms. You can't go wrong with Oyeyemi.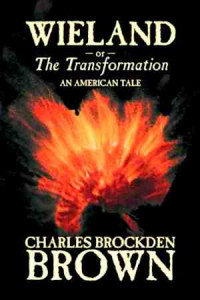 Wieland; or, the Transformation: An American Tale by Charles Brockden Brown
Historically known as the first published book by an American-born author, and also thought to be one of the first horror books ever published, the ending of Wieland might not scare you now, but it's still fun to imagine how it must have terrified people back in the day.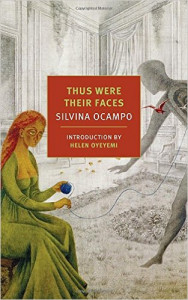 Thus Were Their Faces: Selected Stories by Silvina Ocampo (Author), Daniel Balderston (Translator)
When originally published, Ocampo's stories were considered too disturbing to be worthy of praise. Now she is widely considered one of the great masters of the twentieth century. (I highly recommend the NYRB Classics edition with an introduction by Helen Oyeyemi!)
YAY, BOOKS! That's it for me today – time to get back to reading! If you want to learn more about books (and see lots of pictures of my cats, Millay and Steinbeck), or tell me about books you're reading, you can find me on Twitter at MissLiberty, on Instagram at FranzenComesAlive, or Litsy under 'Liberty'!
Stay rad!
Liberty