The hits just keep on coming! It's time for another BIG list of great titles out today. Your TBRs are surely groaning, but in another few weeks, it will be a barren desert for books until 2017, so enjoy it while it lasts. SO MANY BOOKS. And you can hear more about some of them on this week's episode of the All the Books! Rebecca and I talked about a few amazing books we loved, such as The Mothers, Hag-Seed, and A Life in Parts.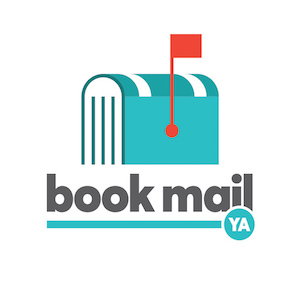 There's just one week til our new YA Book Mail box drops! Get awesome YA books and bookish goodies for $60, with free shipping all over the world! Join the wait list and watch your email on October 18th — quantities are limited!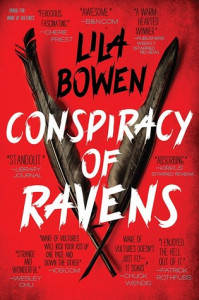 Conspiracy of Ravens by Lila Bowen
The Red Car by Marcy Dermansky
Every Hidden Thing by Kenneth Oppel
Small Great Things by Jodi Picoult
Shock and Awe: Glam Rock and Its Legacy, from the Seventies to the Twenty-first Century by Simon Reynolds
Evelyn Waugh: A Life Revisited by Philip Eade
Rani Patel in Full Effect by Sonia Patel
French Girl with Mother by Norman Ollestad
Seeing As Your Shoes Are Soon to be on Fire: Essays by Liza Monroy
Be Good Be Real Be Crazy by Chelsey Philpot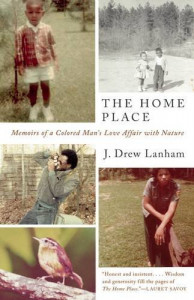 The Home Place: Memoirs of a Colored Man's Love Affair with Nature by J. Drew Lanham
Tomboy Survival Guide by Ivan Coyote
Brat Pack America: Visiting Cult Movies of the '80s by Kevin Smokler
The Abandoned Heart: A Bliss House Novel by Laura Benedict
Upstream by Mary Oliver
The Clancys of Queens: A Memoir by Tara Clancy
Around the Way Girl: A Memoir by Taraji P. Henson
Hungry Heart: Adventures in Life, Love, and Writing by Jennifer Weiner
In Wartime: Stories from Ukraine by Tim Judah
Future Sex by Emily Witt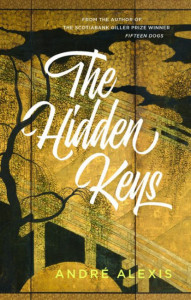 The Hidden Keys by André Alexis
Nineteen Ways of Looking at Wang Wei (with More Ways) by Eliot Weinberger
The Years That Followed by Catherine Dunne
The Blind Astronomer's Daughter by John Pipkin
Do Not Say We Have Nothing by Madeleine Thien
Hag-Seed by Margaret Atwood
Never Look an American in the Eye: A Memoir of Flying Turtles, Colonial Ghosts, and the Making of a Nigerian American by Okey Ndibe
Body of Water: A Sage, a Seeker, and the World's Most Elusive Fish by Chris Dombrowski
Orders to Kill by Vince Flynn
"Bad News": The Turbulent Life of Marvin Barnes, Pro Basketball's Original Renegade by Mike Carey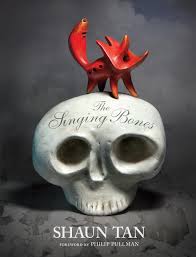 The Singing Bones by Shaun Tan
The Midwife by Katja Kettu (Author), David Hackston (Translator)
French Rhapsody by Antoine Laurain (Author), Emily Boyce (Translator), Jane Aitken (Translator)
Precious and Grace: No. 1 Ladies' Detective Agency (17) by Alexander McCall Smith
The General vs. the President : MacArthur and Truman at the Brink of Nuclear War by H.W. Brands
Unbearable Splendor by Sun Yung Shin
The Mothers by Brit Bennett
Him, Me, Muhammad Ali by Randa Jarrar
Who Killed These Girls? : Cold Case: The Yogurt Shop Murders by Beverly Lowry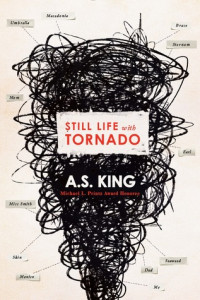 Still Life with Tornado by A. S. King
Flying Couch: A Graphic Memoir by Amy Kurzweil
The Annie Year by Stephanie Wilbur Ash
Scratch by Steve Himmer
I Don't Want to Know Anyone Too Well: Collected Stories by Norman Levine
Little Sister Death by William Gay (paperback)
God's Kingdom by Howard Frank Mosher (paperback)
Drinking in America: Our Secret History by Susan Cheever (paperback)
YAY, BOOKS! That's it for me today – time to get back to reading! If you want to learn more about books (and see lots of pictures of my cats, Millay and Steinbeck), or tell me about books you're reading, you can find me on Twitter at MissLiberty, on Instagram at FranzenComesAlive, or Litsy under 'Liberty'!
Stay rad,
Liberty