Happy Tuesday! As usual, the first Tuesday of the month has a ridiculously amazing list of new books out today, so I've made a special newsletter. And on this week's episode of the All the Books! Rebecca and I talked about some great new releases, such as Last Call at the Nightshade Lounge, Homegoing, and Marrow Island.
As always, you can find a big list in the All the Books! show notes. And below I have made you a big list of notable releases – there are sooooo many! SO MUCH TO CHECK OUT.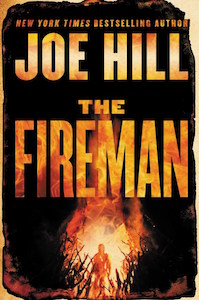 This week's newsletter is sponsored by The Fireman by Joe Hill.
Dragonscale, a terrifying new plague is spreading like wildfire across the country, striking cities one by one. Highly contagious, the deadly spore marks its hosts with beautiful black and gold marks across their bodies—before causing them to burst into flames. Millions are infected; blazes erupt everywhere. There is no antidote.
Harper Grayson, a compassionate nurse, treated hundreds of infected patients before her hospital burned to the ground. Now she's discovered the telltale gold-flecked marks on her skin, but Harper wants to live—at least until the fetus she is carrying comes to term. Convinced that his do-gooding wife has made him sick, Harper's husband abandons her as their placid New England community collapses in terror.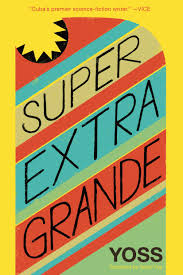 Super Extra Grande by Yoss (Author), David Frye (Translator)
Magruder's Curiosity Cabinet by H.P. Wood
I Like You Just Fine When You're Not Around by Ann Garvin
What We Become by Arturo Perez-Reverte
But What If We're Wrong?: Thinking About the Present As If It Were the Past by Chuck Klosterman
Monsters: A Love Story by Liz Kay
Who Cooked Adam Smith's Dinner?: A Story of Women and Economics by Katrine Marcal
A Green and Ancient Light by Frederic S. Durbin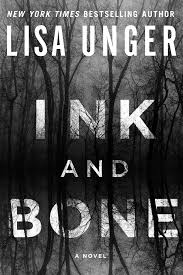 Ink and Bone by Lisa Unger
The Many Selves of Katherine North by Emma Geen
Faerie by Eisha Marjara
The Edge of the Fall by Kate Williams
The Suicide Motor Club by Christopher Buehlman
Autumn Princess, Dragon Child: Book 2 in the Tale of Shikanoko by Lian Hearn
You Know Me Well by David Levithan and Nina LaCour
My Lady Jane by Cynthia Hand and Brodi Ashton
One True Loves by Taylor Jenkins Reid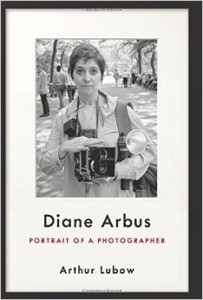 Diane Arbus: Portrait of a Photographer by Arthur Lubow
Everybody Behaves Badly: The True Story Behind Hemingway's Masterpiece The Sun Also Rises by Lesley Blume
Melville in Love: The Secret Life of Herman Melville and the Muse of Moby-Dick by Michael Shelden
Everything Explained That Is Explainable : On the Creation of the Encyclopaedia Britannica's Celebrated Eleventh Edition, 1910-1911 by Denis Boyles
The Good Lieutenant by Whitney Terrell
American Girls by Alison Umminger
Never a Dull Moment: 1971–The Year That Rock Exploded by David Hepworth
The Lynching: The Epic Courtroom Battle That Brought Down the Klan by Laurence Leamer
End of Watch by Stephen King
Hogs Wild: Selected Reporting Pieces by Ian Frazier
Clinch by Martin Holmén and Henning Koch
They May Not Mean To, But They Do by Cathleen Schine
Among Strange Victims by Daniel Saldaña París (Author), Christina MacSweeney (Translator)
The Maximum Security Book Club: Reading Literature in a Men's Prison by Mikita Brottman
I Almost Forgot About You by Terry McMillan
Being Jazz: My Life as a (Transgender) Teen by Jazz Jennings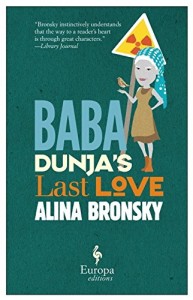 Baba Dunja's Last Love by Alina Bronsky (Author), Tim Mohr (Translator)
Lily and the Octopus by Steven Rowley
This Is Not My Beautiful Life by Victoria Fedden
Security by Gina Wohlsdorf
The Hatred of Poetry by Ben Lerner
The Girls in the Garden by Lisa Jewell
NOW IN PAPERBACK: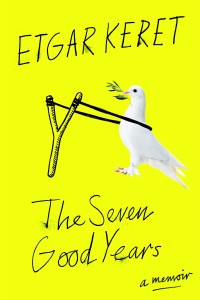 The Seven Good Years: A Memoir by Etgar Keret
Just One Damned Thing After Another: The Chronicles of St. Mary's by Jodi Taylor
The Clasp by Sloane Crosley
Let Me Tell You: New Stories, Essays, and Other Writings by Shirley Jackson
Avenue of Mysteries by John Irving
Do No Harm: Stories of Life, Death, and Brain Surgery by Henry Marsh
The Daughters by Adrienne Celt
Kitchens of the Great Midwest by J. Ryan Stradal
YAY, BOOKS! That's it for me. If you want to learn more about books (and see lots of pictures of my cats), or tell me about books you're reading, you can find me on Twitter at MissLiberty, on Instagram at FranzenComesAlive, or Litsy under 'Liberty'! (OMG I am OBSESSED with Litsy.)
Stay rad!
Liberty