Happy Tuesday! Hope you enjoyed your spring – how did it go by so fast??? I can't believe it's almost over. At least there were lots of great books to read. And more to come! On this week's episode of the All the Books! Rebecca and I talked about some great new releases, such as Sweetbitter, How to Make White People Laugh, and The Queue. I have a few more great titles for you below, and as always, you can find a big list in the All the Books! show notes.
This week's newsletter is sponsored by Penguin Random House and Room & Board, who have partnered to offer one lucky book lover the prize of their dreams: modern furniture to create a reading nook and a library of books in their favorite genres to stock it!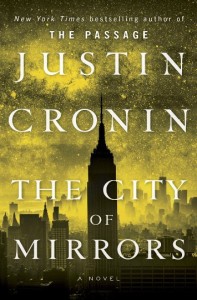 The City of Mirrors by Justin Cronin
THE END OF THE END TIMES IS HERE! That's right, it's the final book in The Passage trilogy. I don't usually recommend sequels, just because there are so many other books to talk about, but this is too exciting to pass up. BECAUSE IT'S FINALLY REAL. And epic. And crazy, thrilling, scary, sweet, and a bunch more adjectives I could list but I'm going to stop and let you get right to it because it's also (of course) REALLY LONG! I am kinda sad that it's over. Which means I should read them all again.
Backlist bump: The Passage by Justin Cronin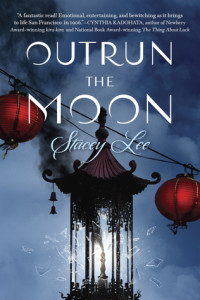 Outrun the Moon by Stacey Lee
It's 1908, and Mercy Wong is a 15-year-old girl in San Francisco who is trying to escape the poverty of Chinatown by attending a prestigious school for girls. She is desperate to prove herself through an education, but when a historic earthquake rocks the city, destroying Mercy's school and home, she refuses to sit by in the temporary shelter, and instead decides to prove herself by helping rebuild her city. I loved Under a Painted Sky, Lee's last book, and she has once again mastered the perfect balance of history and storytelling with her latest.
Backlist bump: Under a Painted Sky by Stacey Lee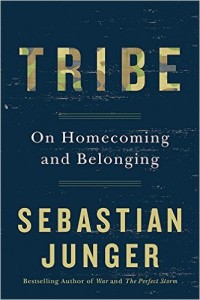 Tribe: On Homecoming and Belonging by Sebastian Junger
Junger, author of A Perfect Storm and War, does a deep dive into the culture of belonging. What drives humans to seek out other people like them? What does it mean to belong? Using history, psychology, and anthropology, Junger explores how people have almost always sought out like-minded people and groups, and how it has been essential to our survival. Fascinating stuff.
Backlist bump: War by Sebastian Junger
YAY, BOOKS! That's it for me. If you want to learn more about books (and see lots of pictures of my cats), or tell me about books you're reading, you can find me on Twitter at MissLiberty, on Instagram at FranzenComesAlive, or Litsy under 'Liberty'! (OMG I am OBSESSED with Litsy.)
Stay rad!
Liberty